With 2 consecutive weekends of traveling to Orlando to check out SeaWorld and Universal Studios, I was delighted to get to drive a Kia Rio 5-door on one of those weekends. Not only did it allow me to try out a new car but I also knew I'd get to save some money in gas which would be a relief to our bank account.

When the Electronic Blue Kia Rio 5-door arrived in front of my house I thought it was super cute!




The Kia Rio 5-door is a smaller car than I am used to driving but it did manage to fit my tall husband (he is 6'6) and our 2 kiddos (who both have long legs like their daddy) but it was a bit snug for my husband since the kids were in the back seat and he couldn't put the chair all the way back. It was fine though, it just meant that I had to do all of the driving to and from Orlando. Conveniently enough, he was able to drive the car fine when the kids weren't in it, which is why he spent the rest of the week driving it instead of me. I am starting to suspect that maybe he just wanted me to drive to and from Orlando…What do you think?

My husband thought the Kia Rio 5-door was Sporty and that it had a nice cockpit design with its rear camera display, leather-wrapped steering wheel, USB & Auxiliary input jacks and steering wheel controls.




There was also an audio system with AM/FM/CD/MP3, bluetooth wireless technology, navigation system, sunroof and a push button start with smart key.

Did you know that the Kia Rio 5-door is considered a 5 door car because of the trunk? I had no clue. I guess it's because of the way the trunk opens. Speaking of the trunk, it was actually quite spacious and it fit all of our luggage fine and we don't travel light.

I enjoyed driving the Kia Rio and we saved money on gas which is important.  If you in the market for a compact car that has nice features you should definitely look into the Kia Rio 5-door.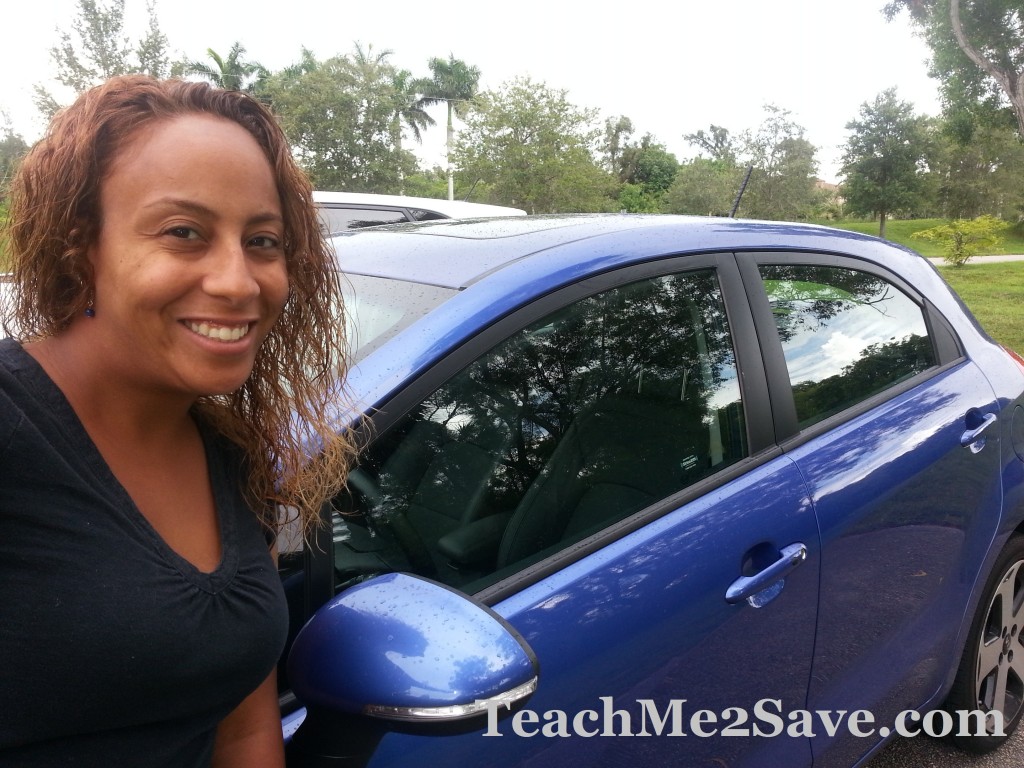 Disclosure: I was given a Kia Rio 5-door to try out for a week in order to facilitate my review. ALL opinions are my own.