This post is sponsored by StarKist. However, all opinions of the StarKist Tuna and Salmon Pouches are my own!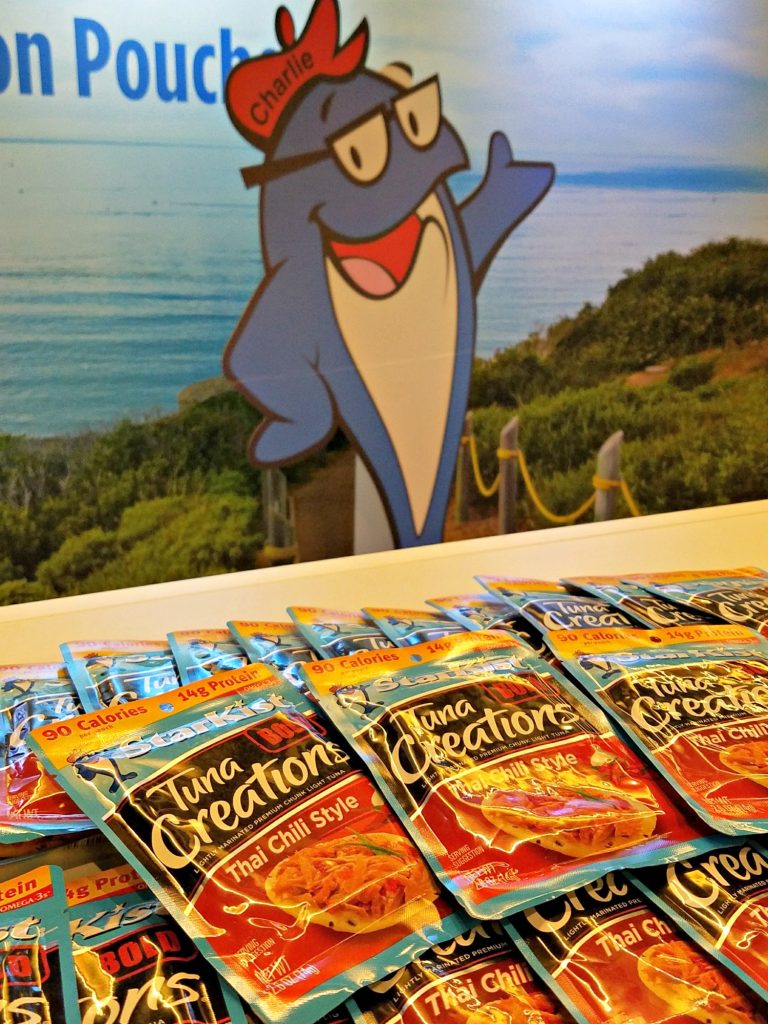 It's summer time which either means lazy days at home or venturing out with the kiddos. No matter what our plans are, lunch needs to be as easy as possible. Thankfully my daughter wants to help with preparing meals because she's all into cooking now (if only she took that same interest in cleaning). While I appreciate the help, her safety is my main concern which is why I am digging these StarKist Tuna and Salmon Pouches. Not only do they not require a can opener, they also don't need to be drained. Less of a fuss…just how I like it. Part of the fun for my daughter is getting to pair it with different snacks, like eating it with sweet peppers or avocados.
A few weeks ago, I attended the BlogHer conference and made it a point to stop by the StarKist booth to learn more about their products. Of course I had to snap a picture with Charlie while I was there.
I also made it a point to grab a few more pouches. Now that our pouches are gone, it is time for me to stock up on more. The hard part is choosing a flavor, there are 21 varieties available. Did I mention that the StarKist Tuna and Salmon Pouches feature at least 13+g of lean protein and 110 calories or less* per pouch? Now it is easy to add seafood and protein to your favorite salads, meals and snacks…or you can just grab a fork and eat straight from the pouch wherever you are – simply Tear. Eat. And Go!
Visit http://starkist.com, and follow @StarKistCharlie on Instagram and Twitter.