This post is written by me on behalf of Tyson Foods, Inc. All opinions are entirely my own. This shop has been compensated by Acorn Influence, Inc. and its advertiser.
Given the laid back nature of the summer, I do not want to do much or rather I don't want to do any more than I have to do. Can you blame me? Of course you don't, because you feel the same way too. After months of preparing breakfast and lunches for the kiddos for school, I need a break.
Whether we are lounging around the house or headed out for a day filled with activities, a good breakfast is a must. Not just any breakfast, I am referring to the kind of breakfast that doesn't take much work on my part but still fills up the kiddos and of course tastes good.
Bonus points if it is in a container that is easy to transport for those days that we need to head out early and doesn't involve me washing dishes. That's where Jimmy Dean Simple Scrambles come in handy.
It's all of those things I mentioned above, offers high protein and low carbs and its available with Bacon, Meatlovers or Sausage. Microwavable and easy to prepare, it comes with everything you need to prepare your breakfast in 3 steps in under 3 minutes. So what flavor will you be trying first? My daughter has already claimed the meatlovers and my hubby has claimed the bacon…they wasted no time.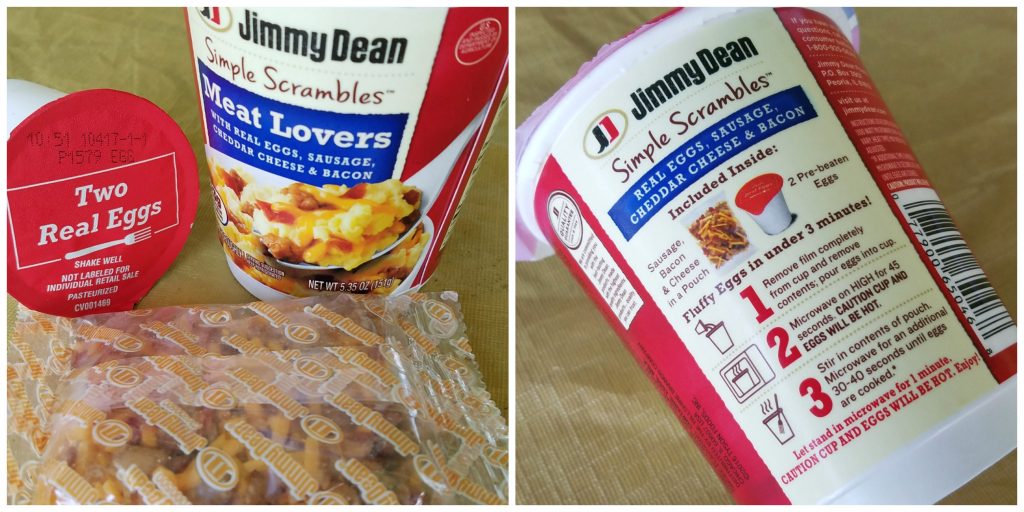 Available at Walmart in the refrigerated meats section, next to the pre-cooked bacon, you can also sign up with Ibotta (if you aren't already) and earn " target="_blank">$.75 when you purchase any 5.35 oz container of Jimmy Dean Simple Scrambles. ***This Ibotta offer will be back/active again on August 2nd
Breakfast without all the fuss (and mess)…sign me up!