I'm sort of obsessed with purses. Fine. Not "sort of"…I am obsessed! I won't say how many purses I have so that you won't judge me but it's ALOT. In my mind you can never have too many purses, even though most of my family would disagree with that. All that to say that I was very happy (I almost did a happy dance) when I received a Marley Teardrop Multi Zip Leather Backpack to review, especially with the cruise we had coming up.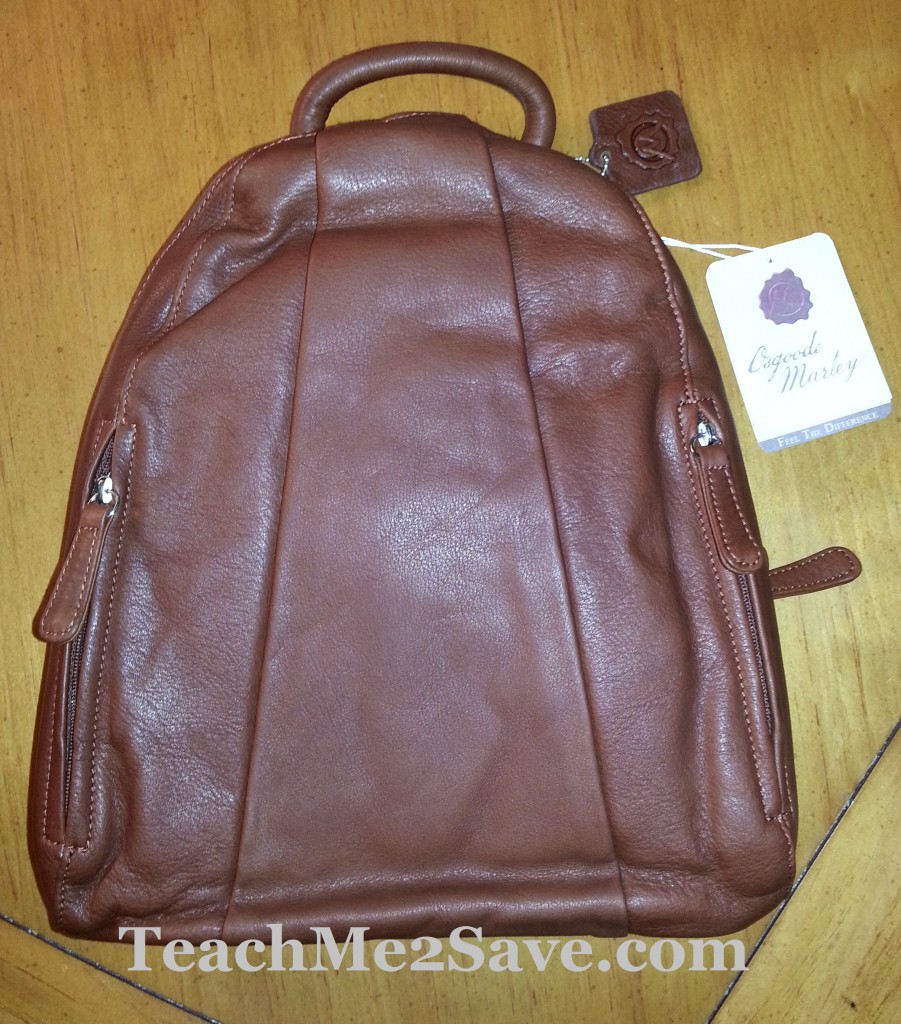 When I travel (which seems to be a lot as of late) I like to use a backpack style purse so that I have all my necessities with me without having to worry about carrying anything or trying to put it somewhere. The backpack I had been using was a bit tore up from overuse, so I was definitely in need of a new one.  I received a brown Marley Teardrop Multi Zip Leather Backpack which pretty much goes with everything. If brown is not your color of choice, you can also get it in black, red or purple (which I would have loved too, since purple is my favorite color).




I used my backpack every single day of the cruise and I expect to use it a lot more considering all the traveling I will be doing.  The full-grain leather feels so soft and nice! There is even a Leather-trimmed organizational panel for cards, pens and keys inside the bag. Speaking of the inside of the bag, it has a sturdy nylon lining which is great so that your small, loose items don't get stuck between the actual purse and the liner…which is very annoying.




I like that the Marley Teardrop Multi Zip Leather Backpack is big enough to hold an ipad or tablet without looking bulky (Measurement: 10 1/2W x 2 1/2D x 12 1/2H; 1.1 pounds). There are also multiple pockets for storage (most of which zip up except for the one in the back, it is magnetic) which I need for all of my junk stuff. 2 of those nifty pockets are situated in the front of the backpack so that you can easily access the items you reach for the most, like your cell phone.




You can check out the Marley Teardrop Multi Zip Leather Backpack and all of the other products available on Levenger.com

Disclosure: I did receive a Marley Teardrop Multi Zip Leather Backpack in order to facilitate my review. ALL opinions are my own.