Making sure this time I had the right shoes after what happened at The Jungle Book Red Carpet Event, I got all dolled up in a green dress for the Finding Dory Red Carpet Event, in this case the carpet was actually blue.
As soon as I stepped onto the blue carpet, applause and yelling ensued and just when I thought hoped it was for me, I look over and see that Ellen DeGeneres and Portia DeRossi had arrived (which totally explains the uproar in the crowd of on lookers).
Needless to say, I was even more excited. It was like we were destined to meet (which actually happened the next day during our interview, so check that out tomorrow). What a great way to start my walk down the blue carpet.
As I made my way towards El Capitan Theatre, I spotted Mario Lopez doing interviews (or actually in between interviews)
I also happen to see Johnny Knoxville walking by.
I tried to take it all in but there is just so much going on. I took some more photos before going inside and then made my way to my seat (after getting popcorn and a Sprite of course).
Getting to watch Finding Dory was awesome, especially with most of its cast being just a few rows behind me. The movie was definitely worth the wait because Dory's story takes us on quite the adventure and is told in such a way that you experience a wave of emotions ("wave"…get it?, because of the ocean and Dory is a fish in the ocean).
The after party was actually on Hollywood Blvd. They literally blocked off the street for the event. It was surreal. There was a live band, food, games and an aquarium.
There were also a ton of celebrities:
Portia deRossi (She is even prettier in person!)

Albert Brooks
Billy Bob Thornton (He was so nice and even made a joke about what looks like a moon behind his head)

Jeff Garlin
Rico Rodriguez and Raini Rodriguez (Rico offered to take the selfie and he did a great job!)

A.J. McLean
Jon Heder (He was there with his 2 kids and he was so great with them)

Alfonso Ribeiro
Garcelle Beauvais (She complimented my dress and coming from her and her fashion sense, that is a compliment)

Needless to say, I was in my happy place!
The whole Finding Dory World Premiere Experience was absolutely awesome!!!! I had a blast and really enjoyed watching Finding Dory, which opens in theaters on June 17th. I can't wait for my family to see it, I know they are going to love it just as much as I did.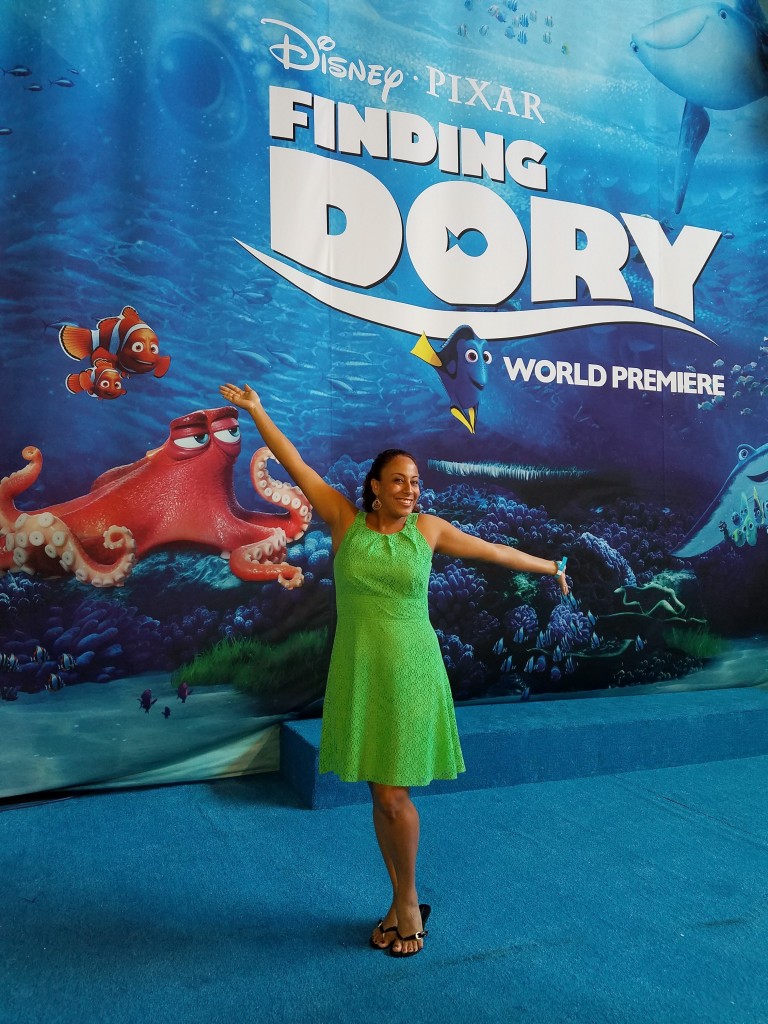 Check out this Alex Woo Finding Dory Necklace Giveaway
*The giveaway is open to residents of the US only, ages 18 and up. It will end on 6/27/16 at 11:59 PM EST. One winner will be randomly selected using the Giveaway Tools random selector and notified via email. Once notified, the winner will have 48 hours to respond or a new winner will be chosen. This giveaway is in no way associated with Facebook, Twitter, Instagram, Pinterest or Google. Void where prohibited.