Halloween typically means candy and costumes, add the most magical place on earth, Disney World, and you get Mickey's Not So Scary Halloween Party!!!




Mickey's Not So Scary Halloween Party is a Disney event I have been hoping to attend with my family. Not only had we never been but I knew that if it was anything like their Mickey's Very Merry Christmas Party, we would have a good time!  I was right!  We went and we had a great time.


You Get To Dress Up!


While I didn't have enough time to get the kiddos costumes, I was able to get us Halloween themed shirts.  I loved seeing people all dressed up.  The ones I love the best are the ones you know people put thought into.  One couple we saw came dressed up as the boy from up and the bird.  A whole family came dressed up as Donald Duck, Daisy Duck and their kids (they even had bushy duck tails).  I wasn't surprised to see people dressed up in Star Wars attire. Next year, I want us to dress up!
Trick or Treating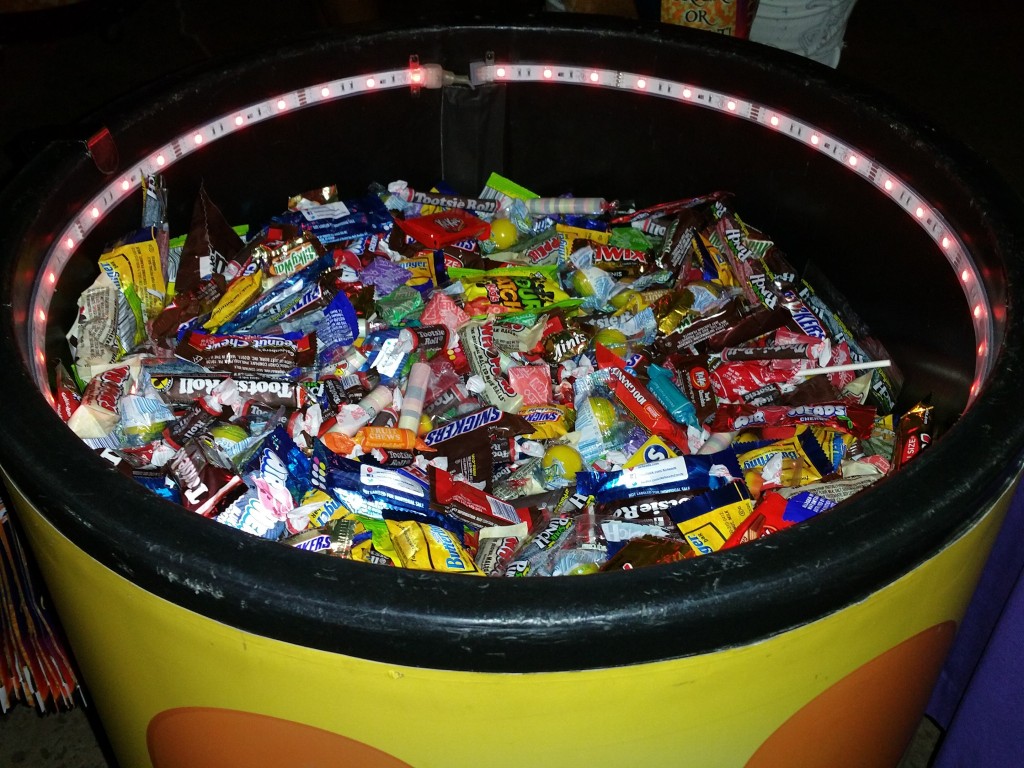 As you make your way around Magic Kingdom, there are various candy stations. My kiddos brought their Trick-or-Treat bags but no worries if you don't bring one with you, they offer candy bags for you to use.
The Villians
I love the villians, so when they basically take over the park and entertainment you know it will be wickedly fun!
Specialty Food
Specialty food is available during the event!  We tried the…

Candy Corn Soft Serve (that has a pleasant surprise in it)




Ghost Cupcake


Hocus Pocus Villain Spelltacular
Ok Hocus Pocus Fans, you're going to enjoy this! Well, even if you aren't familiar with Hocus Pocus, you'll still enjoy it. The 3 mischievous Sanderson Sisters use their magic to host a wicked fun fest with the help of some of our favorite Disney Villains! This show is worth watching. I suggest you get there at least 15 minutes prior to showtime so that you can get a good spot.
Mickey's "Boo-To-You" Halloween Parade


We're not ones to typically watch the parades (we usually take that time to enjoy less wait time on the rides) but I am so glad that we got to watch this one. Not only because it is only performed during this event but also because it was so fun to watch. *You can watch it too by watching the video below

My kiddos and I thought it was really cool that Goofy's candy float smelled like Candy!!!!
Happy HalloWishes
Disney Villains light up the night with fireworks and a wicked version of melodies from Disney's past.

I also loved the Decorations




Mickey's Not-So-Scary Halloween Party is held on select nights from 7:00 PM to 12:00 Midnight at Magic Kingdom park. For more event details or to purchase your tickets, visit their website.




Note: My family were invited to attend on the Mickey's Not So Scary Halloween Party Media Night. As always, ALL opinions are my own.