I have a confession, although we live fairly near the beach, we don't frequent the beach to often (I know! I know!). However, after staying at the Sheraton Beach Fort Lauderdale Hotel over Father's Day weekend, that may change. My family and I loved the hotel, its amenities and the access it gave us to the beach.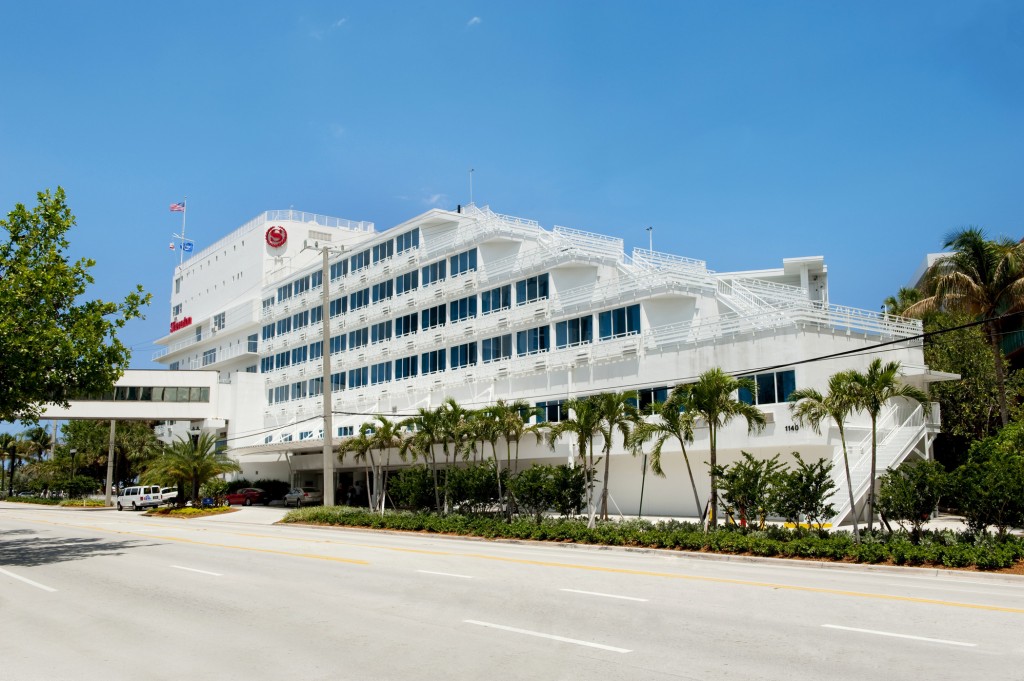 I tend to over pack so after checking in, our first stop was our hotel room in the beach building. Not only did I need to unload all the luggage, but I was also anxious to see the room. As soon as I walked in, I was immediately drawn to our view…We basically had a wall of glass that allowed us to look at the beach and filled the room with light (It was beautiful!)




Thankfully the room was spacious and came with a refrigerator and a big closet (big enough to hold all the things I didn't really need to bring). It was a comfy area to spend our weekend in.




We wasted no time changing into our bathing suits and enjoying the infinity pool that overlooks the beach (which was conveniently located right outside the beach building, all we had to do was take the elevator downstairs).




I loved being able to enjoy the beach and then sneaking away to the pool for a little bit considering how close they are to each other.




South Florida can get very hot so it was nice to be able to cool down with a virgin pina colada (make that 3 because they were so good) from the beach bar and grill. Of course they have other menu options as well.




Speaking of eating, there is a restaurant you can dine at inside of the hotel called Dos Caminos which is really nice (they'll be a post in the future about our evening there) but if you want to eat outside of the hotel, there are also a lot of restaurants near by.
Here are some tips that may help you "save" Money, Sanity & Time at the Sheraton Fort Lauderdale Beach Hotel:
If you'll be spending time at the beach, they provide you with beach towels and comfortable lounging chairs (so don't worry about bringing those with you). Beach umbrellas and cabanas are available for rent.
Before heading out to eat at a restaurant, be sure to chat with the concierge service. Not only will they make recommendations but they will also make reservations for you too.  They were able to get me reservations for Bubba Gump Shrimp Co. Restaurant & Market when they normally don't do them.  Plus, she gave us a coupon that was good for a free appetizer or kids meal.
After having driven past the Sheraton Fort Lauderdale Beach Hotel numerous times, it was nice to be able to stay there…and yes, we definitely want to go back sooner than later.




Note: My family and I were guests of the hotel but no other compensation was received.  As always, ALL opinions are my own and the smiles you see in our pics is genuine.