Already a fan of Moana, I am thrilled that the Moana's home release includes exclusive footage that allows us to learn more about the story behind its creation (along with other Moana goodies). In celebration of its home release, we were treated to an evening filled with Moana fun while in LA. Not only did we get to see some of its bonus features, we were also able to chat with Moana's directors Ron Clements & John Musker, producer Osnat Shurer, costume designer Neysa Bove and "Mini Maui" 2D animation supervisor Eric Goldberg. I was moved by what I learned seeing some of the bonus features and I am sure you will be too.
Here are some pics from that evening's Moana BluRay Release Celebration!
Considering the brillance of Ron Clements & John Musker (The Little Mermaid, Aladdin, Princess and the Frog), I was thankful to have been able to snap a pic with them. *They are so sweet, they also took the time to chat with each one of us as we took our pics.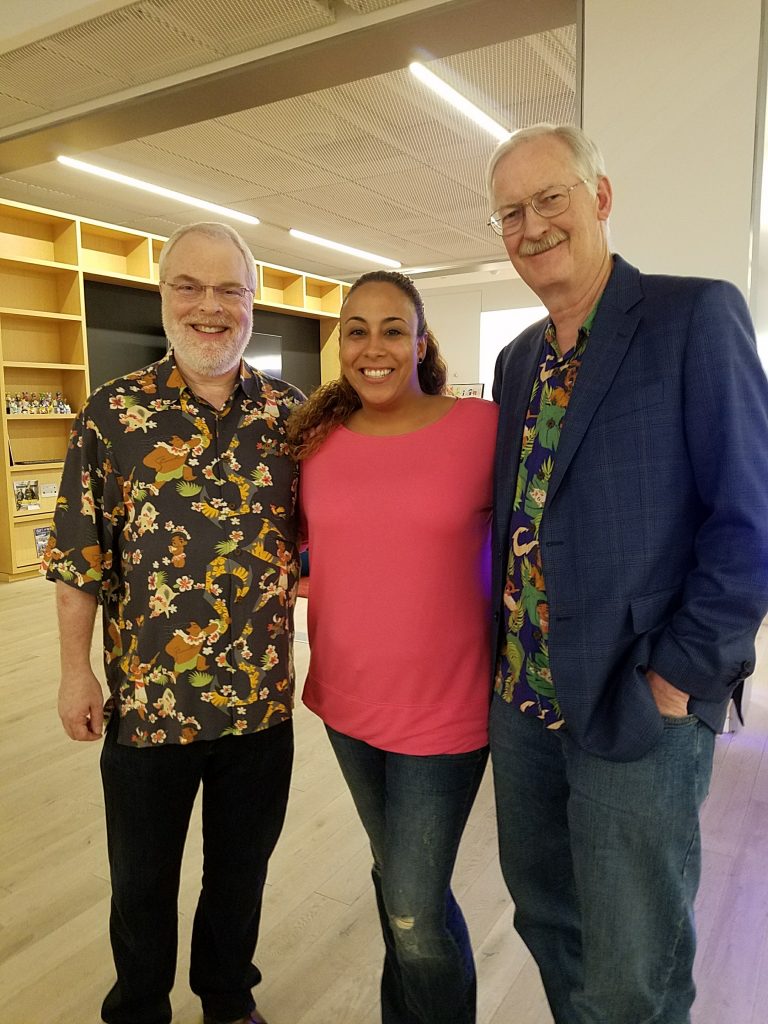 In addition to seeing the some of the Bonus Features, we were also treated to some Polynesian Dancing From The Movie by Moana's Choreographer, Tiana Liufau.
Of course there was Polynesian food that was so delicious! Had I not been starving, I would have taken photos but…it didn't happen. *Did I mention I was starving?
It was a fun evening. Moana is now available on Digital 3D/HD/SD, Blu-ray 3D Combo Pack, Blu-ray Combo Pack, Disney Movies Anywhere, DVD and On-Demand and I can't wait to watch every single bonus feature.
***I attended the #MOANABluRay Event. My flight, lodging, and meal expenses were covered by Disney. However, all opinions are 100% my own.