Was it really just this past Monday evening that I was at the Marvel's Avengers: Infinity War World Premiere? I still can't believe I was actually there. After all, this was the premiere to be at! Not only because of all the AMAZING actors that were there but because it was also the first full movie screening of a movie that has been ten years in the making.
Because some won't believe I was actually there and because one day I will look back at my blog and see all the cool things I have been blessed with doing, here is my official Marvel's Avengers: Infinity War World Premiere Recap.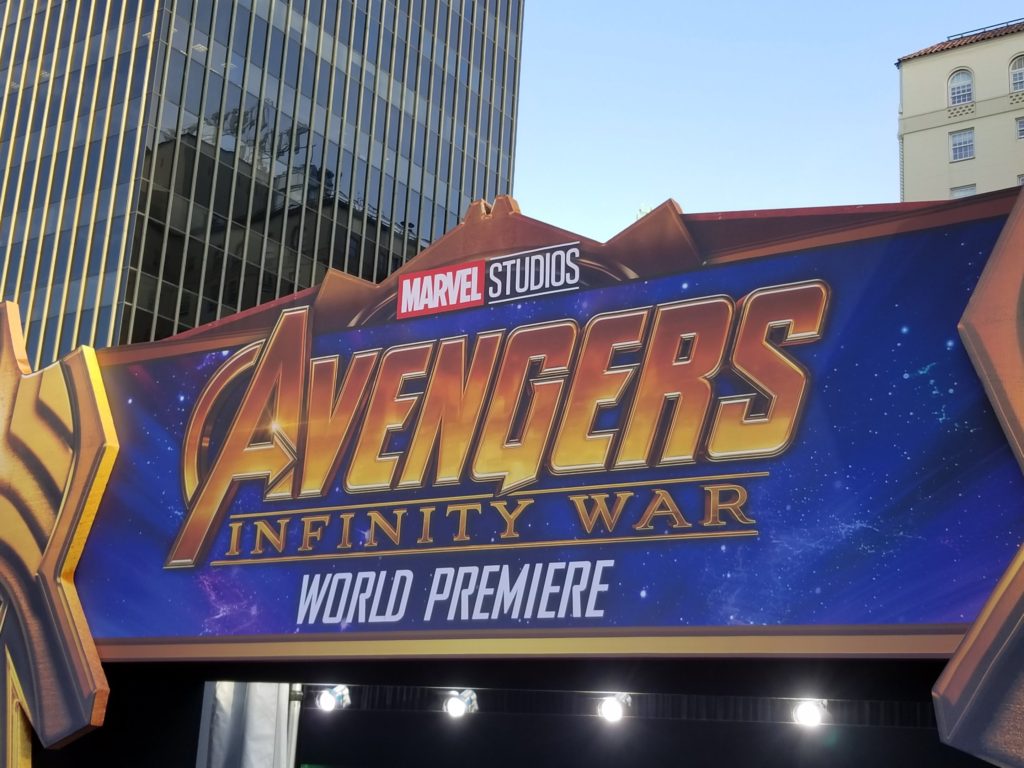 Walking the Avengers: Infinity War World Premiere "Purple" Carpet
This one was different than the others because they had 2 different carpets. Because the celebrities initially walked through a different entrance, it was much more slow paced and we were actually able to hang out and see all the cool Marvel movie memorabilia they had displayed throughout. It also allowed me to get some celebrity pics (which you know is my favorite).
Jennifer Connelly
Olivia Holt (Singer)
Henry Simmons (Agents of Shield)
Alberto Frezza (Station 19 on ABC) and Stefania Spampinato (Grey's Anatomy)
Screening Avengers: Infinity War
There were screenings happening in 3 different venues. Thankfully we were in the Dolby theater which is where the cast was so we got to be right there when the entire cast came out on stage.
My moment with Vin Diesel
For those of you that don't already know, I love Vin Diesel. I have for almost ten years now so getting to see him on stage right in front of me was pretty cool. Having him wave at me was even better. But, having him look my way (after me waving) and make a heart with his hands and putting them over his heart was THE BEST!
The Avengers: Infinity War World Premiere After Party
This was an extra special treat (and a complete surprise) because it is not something we normally get to do. I was ready for selfies. I had my eye on the prize and I didn't even eat until most of the celebrities had left (which given my love for food, you know it is a big deal). So who did I spot? Check these out.
Zoe Saldana (Gamora)
Mark Ruffalo (Hulk)
Paul Rudd (Ant-Man)
Karen Gillan (Nebula)
Sebastian Stan (Bucky Barnes)
Michael Rooker (Yondu)
Letitia Wright (Shuri)
Winston Duke (M'Baku)
Clark Gregg (Agent Coulson)
David Dastmaichian (Ant-man antourage)
Ross Marquand (Walking Dead)
The Avengers: Infinity War World Premiere was a night to remember! An epic movie, an amazing cast, great friends to enjoy it with and so many celebrity sightings & pics!
If you aren't familiar with the premise for Avengers: Infinity War, here's what you should know…
Iron Man, Thor, the Hulk and the rest of the Avengers unite to battle their most powerful enemy yet — the evil Thanos. On a mission to collect all six Infinity Stones, Thanos plans to use the artifacts to inflict his twisted will on reality. The fate of the planet and existence itself has never been more uncertain as everything the Avengers have fought for has led up to this moment.
Avengers: Infinity War is in theaters tomorrow (4/27)