After all the fun I had learning about the Jurassic World Live Tour in Pittsburg, the kids were excited about the show coming into town. So, with a good idea of what we could expect in the show (the cool dinosaurs, stunts, etc.) we made our way on over to a meet and greet before the event.
Not only were they able to meet some of the cast but they also got to do some puppeteering (which is no joke when it comes to dinosaurs). They were also able to ask some questions and learn a little more about what went into making this show.
After all that fun, we headed on over to our seats to watch the show. We were all amazed at the quality of the dinosaurs, they were truly impressive! We also enjoyed some of the stunts.
Seeing some of the audience getting to engage with some of the dinosaurs during the show was really cool.
You could say we had a "roaring" good time!!! Come on…how could I resist???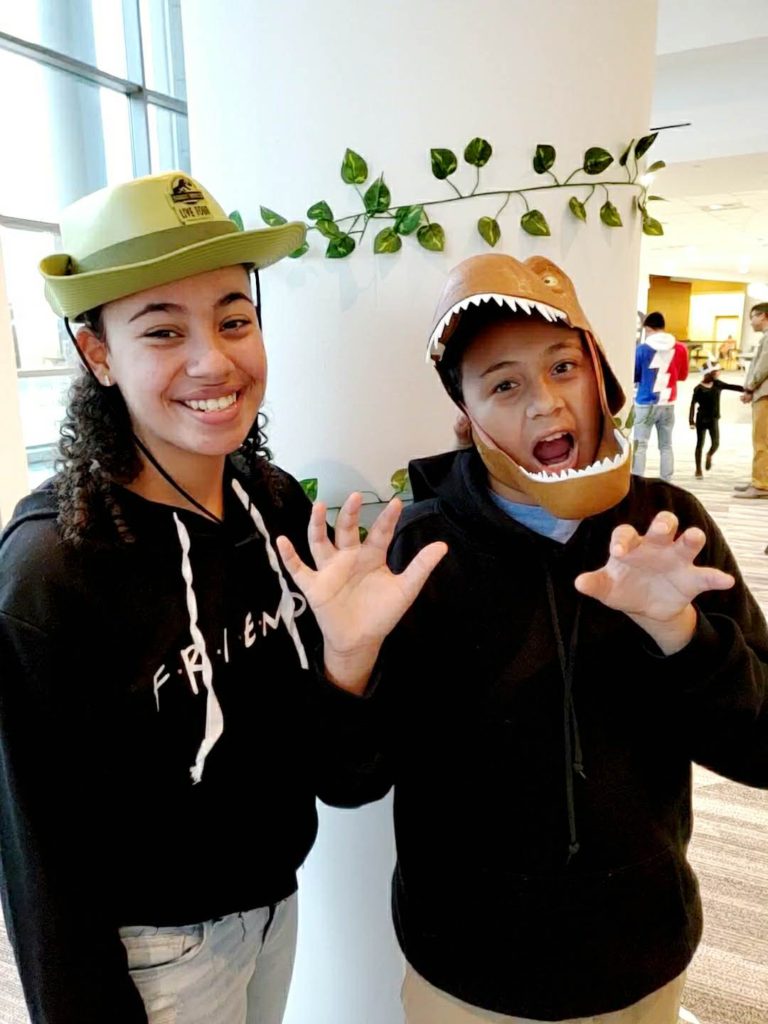 Want to get a Behind the Scenes Look at the Jurassic World Live Tour? You can also watch the video below…
A couple of tips to help make this experience even better:
For this show, the side seats are the best
If your kiddos are major dinosaur fans, you're going to want to get the floor seats for the full effect of the dinosaurs. They'll be amazed.
You can also check out the official trailer for the show below…
Whether you love Jurassic World, are a big fan of dinosaurs or just enjoy fun activities with your family, you're going to want to experience the Jurassic World Live Tour. So, be sure to check out their website to see when they will be coming to a city near you.
Yes, I was invited to check out the show and learn more about it but all opinions are my own…as always!