I still can't believe that 2 weeks ago today I was at a live taping of Dancing With The Stars. While I had heard of the show, I hadn't been watching it until this season (which means I have been missing out on a great show). Now that I have been there and experienced it for myself I will continue to tune in until it's finale.


Live Taping
Just being in the parking lot was pretty exciting for me. As we walked by the celebrity cars, I couldn't resist taking photos of the signs with their names on it (yes, I was acting like a total tourist/fan).

After checking in we walked right by Sadie Robertson, Tom Bergeron and Tommy Chong on the way in to the stage. Everything was so pretty! It was very glamorous.

Here I am striking a post at the Judges table where Carrie Ann Inaba, Len Goodman, Julianne Hough and Bruno Tonioli doing their thang!




We were seated on the second level right across the way from the judges which meant that when couples walked up the stairs to get their scores, my family would spot me clapping as they watched from home.

Yep. Even my kiddos love watching the show and yell out their scores for each dancer. Actually, the other day I was walking by my daughter's room and she was doing some sort of split move in front of the mirror and when I asked what she was doing she told me she was playing Dancing With The Stars (Like I said, they are fans of the show).

During our 2 hours there, we did a lot of clapping, standing, sitting and yelling for our favorites or booing the judges for a low score. It was a lot of fun. They were also shooting the promo for their 10 year anniversary…can you believe it has almost been 10 years?

After the show was done and we made our way on out, we had the chance to chat briefly with Bruno Tonioli.




Getting to be there and seeing it all live was so cool! you could feel the energy. So who are you rooting for?
After Party & Chatting with Cast Members
Thankfully, our Dancing With The Stars experience wasn't over. We headed on over to Mixology 101 and got to meet and even chat with some of the stars while Dancing With The Stars was airing. It was cool getting to see Sadie and Mark watch their performance on TV. I actually captured it in a picture…

we got to meet…

Sadie Robertson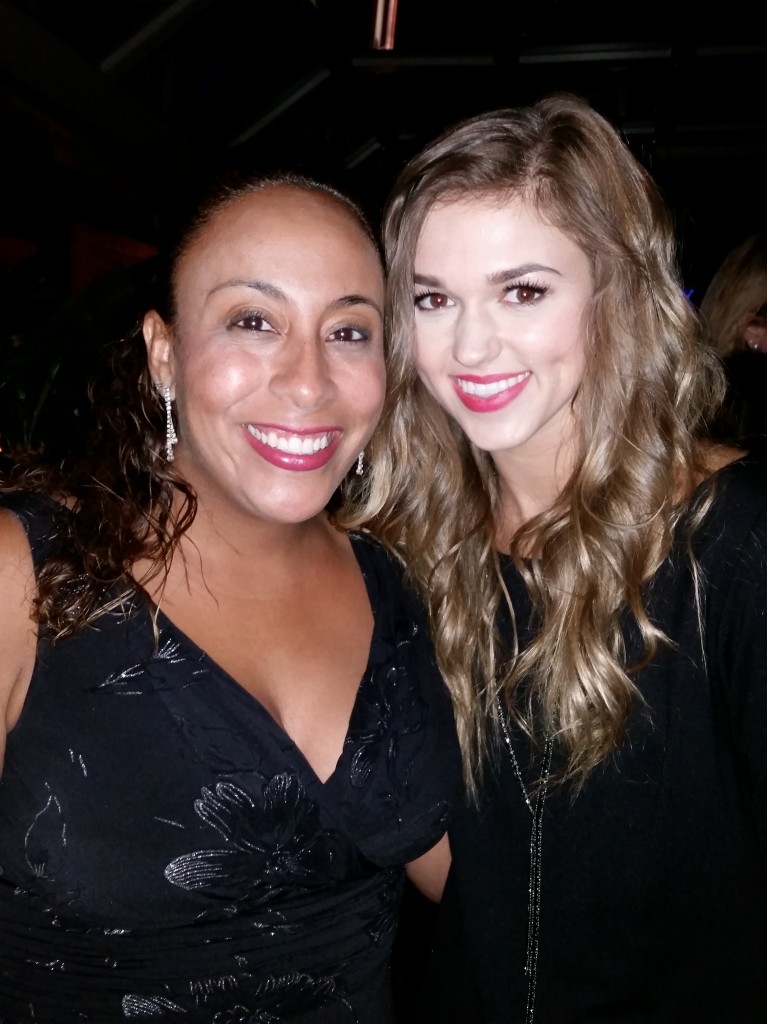 Lea Thompson




Added bonus was seeing and chatting with Sadie's parents Willie and Korie Robertson




It was such a great and memorable experience!!!!

Tonight (11/17) on ABC, it's the "Dancing With the Stars" Season 19 Semi-Finals which means 5 couples are left and each will dance to both a plugged and unplugged version of the same song. Special musical guests will accompany the unplugged performances including singer Christina Grimmie, who will perform "Love Runs Out," Time For Three, who will perform "Blame," and YouTube sensation Noah Guthrie, who will perform his cover of "Problem." Unfortunately, 1 couple will be eliminated before the finals next week. Be sure to tune into the 2 -night season finale which will air 11/24 and 11/25.

More information on Dancing With The Stars: