Cameras flashing, celebrities all around me and a red carpet I'm hoping to not trip on…that was my night on Tuesday when I attended the Big Hero 6 Red Carpet Event at the infamous El Capitan Theater. Although it wasn't my first red carpet experience, the excitement I feel to be apart of something so special feels as though it is.




It's hard to take it all on while you are there because there is so much going on but as I reflect on that night, a huge smile appears across my face.




While there was a lot going on, taking pictures on the red carpet was so much easier this time around.




Typically security on our side of the red carpet asks you to keep it moving (as they should) BUT not this time. I say "our" side because there is a metal bar separating us from the celebrities being interviewed by various entertainment sources.




Thankfully, those bars didn't stop us taking a picture with the youngest cast members of Black-ish whom we befriended the previous day (more about meeting them and visiting their set in an upcoming post).




While in the lobby, I was able to take a picture with Jonathan Bennett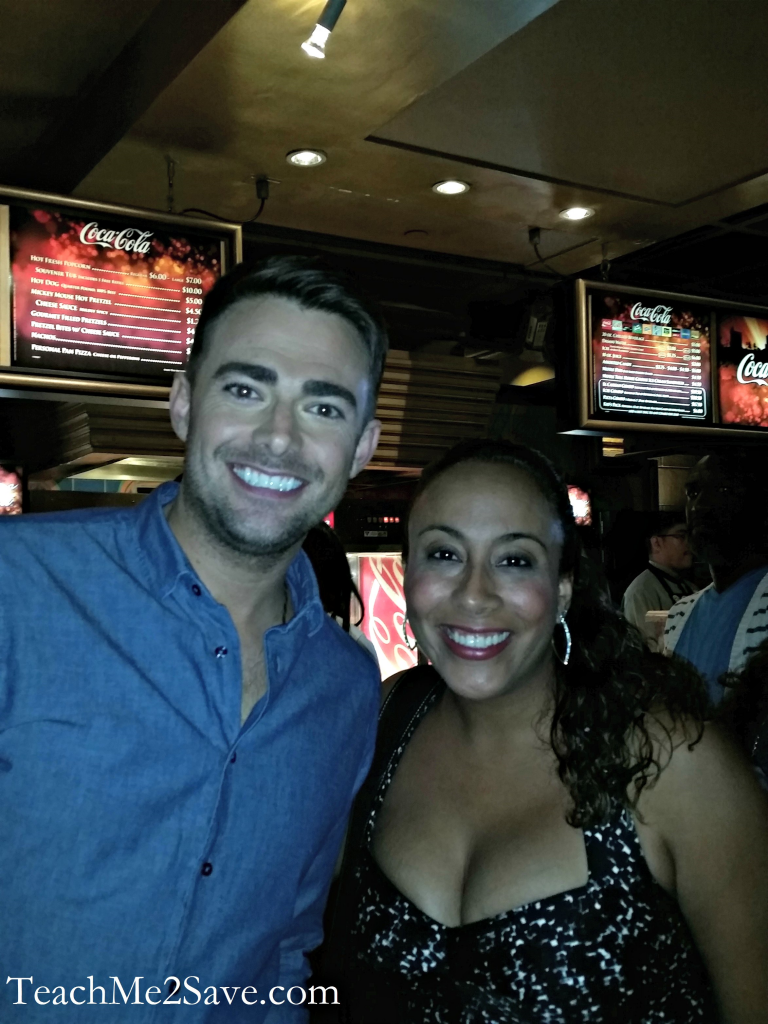 and I earned some cool mom points by snagging a picture with…

Ross Lynch (Austin & Allie & R5 Member) & Riker Lynch (R5 Member)




and Calum Worthy from Austin & Allie




After watching Big Hero 6 (review on this movie tomorrow), I was getting ready to head out to the after party when I spotted Katie Lowes, Quinn in Scandal.




Then I hopped on the shuttle to the Big Hero 6 after party where I enjoyed food, chocolate cake, took some pictures at their photo booth.




I also spotted most of the Big Hero 6 cast members and they were nice enough to take pictures with me

Ryan Potter as Hiro Hamada




Scott Adsit as Baymax




T. J. Miller as Fred / Fredzilla




Daniel Henney as Tadashi Hamada




It was a very fun evening to say the least. A night I won't soon forget.