Thank you for hosting us SeaWorld Orlando. All opinions about our fun experience are my own.
One part zoo and one part theme park, SeaWorld Orlando offers a fun and educational opportunity to see to some of the most amazing animals on the planet combined with rides and unforgettable entertainment. But it's not just about fun and games: Wildlife rescue and environmental conservation is a core part of SeaWorld's activities. To date, SeaWorld has rescued over 33,000 animals, and their on-site Animal Research department facilitates important studies. It's a truly unique place with so much to see – so while you're planning your day, check out these 5 ways to make the most of your time there (in addition the rides.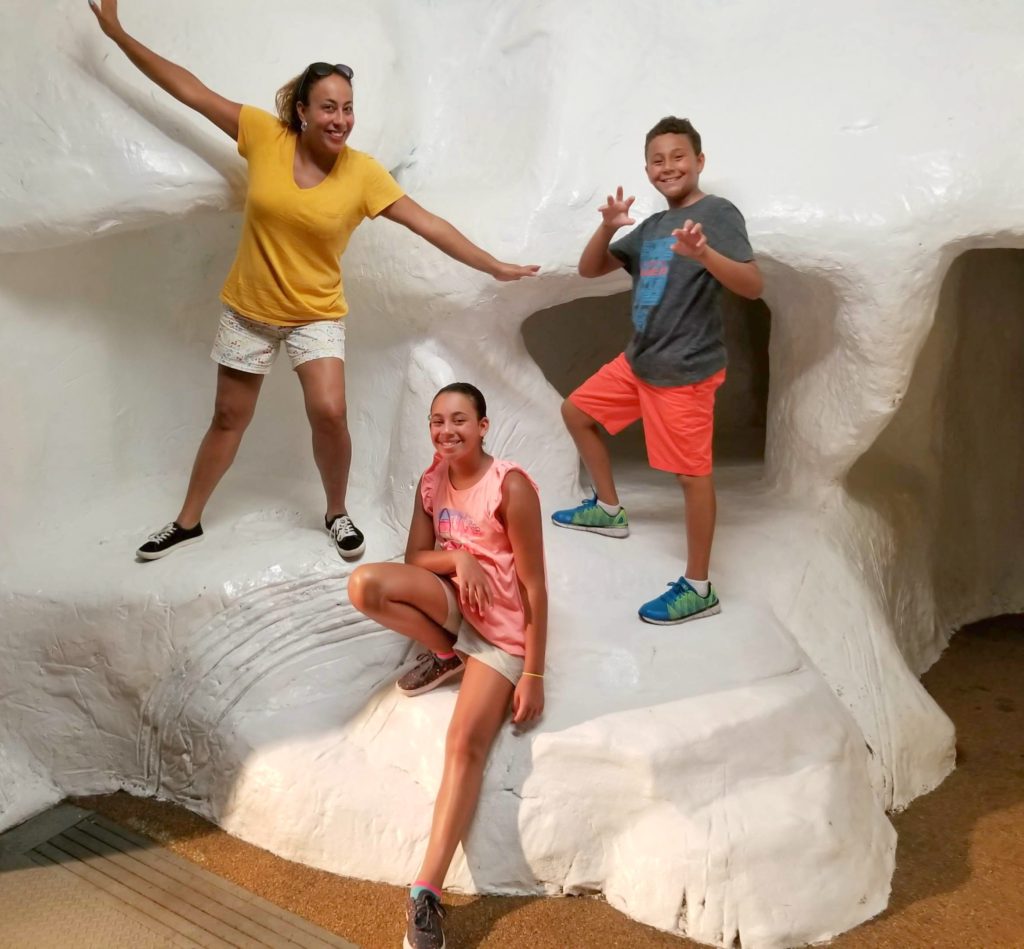 5 Ways To Make The Most Of Your Time at SeaWorld Orlando
Do Some Pin Trading: This year, a fun new tradition of pin trading began! When you arrive, head to The SeaWorld Store to pick up a lanyard and pins. (Pssst: Buy a pin during Happy Hour from 4-8 PM and receive a free lanyard!) Keep your eyes peeled for SeaWorld Ambassadors throughout your visit, and you'll be able to stop and trade pins with them. There are a number of special, limited edition pins circulating, so this is a really fun activity for kids to collect them all!
Visit the Manatee Rehabilitation Area: Previously, this area could only be visited as part of a tour, but now a portion has been opened up for everyone to view at no additional cost. I highly recommend paying a visit, as seeing these majestic creatures being cared for and rehabilitated is a truly touching experience.
Say Cheese With a Photo Package: There are several thrill rides at SeaWorld Orlando, including the Manta and Kraken Unleashed. These roller coasters are pulse-pumping, so trust me when I say that you'll want a copy of the photo they take during the ride, because you'll probably be pulling a hilarious face!
Feed The Animals: SeaWorld offers the once-in-a-lifetime opportunity to feed dolphins through their Dolphin Encounter package at Dolphin Cove. If you can only do one thing at SeaWorld, do this! Also recommended is a visit to Stingray Lagoon, where you can feed and interact with the stingrays. Petting a stingray is an unforgettable experience!
Catch a Show: SeaWorld is perhaps most famous for their shows, and they truly are an epic production. In addition to their shows featuring killer whales, dolphins and sea lions, there are also kid-friendly concerts starring Elmo!
About the rides…
There are rides for everyone to enjoy. The last we had been there my son wasn't tall enough to ride the big coasters so now that he was, we made the most of it. I have to say that if you have never tried the ride, Mako, it is unlike any other coaster I have ridden. All, I can say is that I was in no way mentally prepared for it, LOL.
To learn more and buy your tickets, visit SeaWorld.com/Orlando.