On Mother's Day Weekend my family and I drove on over to Kissimmee for a fun filled weekend at the Westgate Town Center Resort.




The times we have been to Kissimmee we've always gone to an attraction which didn't leave much time for enjoying the hotel. This time around, we were going to enjoy the various amenities the Westgate Town Center Resort has to offer families.




We arrived late Friday Night and after the drive we were anxious to get into our room. As soon as we went inside, I was amazed by how big our suite was. It was like a 1 bedroom apartment complete with a full kitchen, a dining room table, living room with a queen size sofa bed, washer and dryer, a bathroom that had a shower and a bedroom with a king size bed and jacuzzi.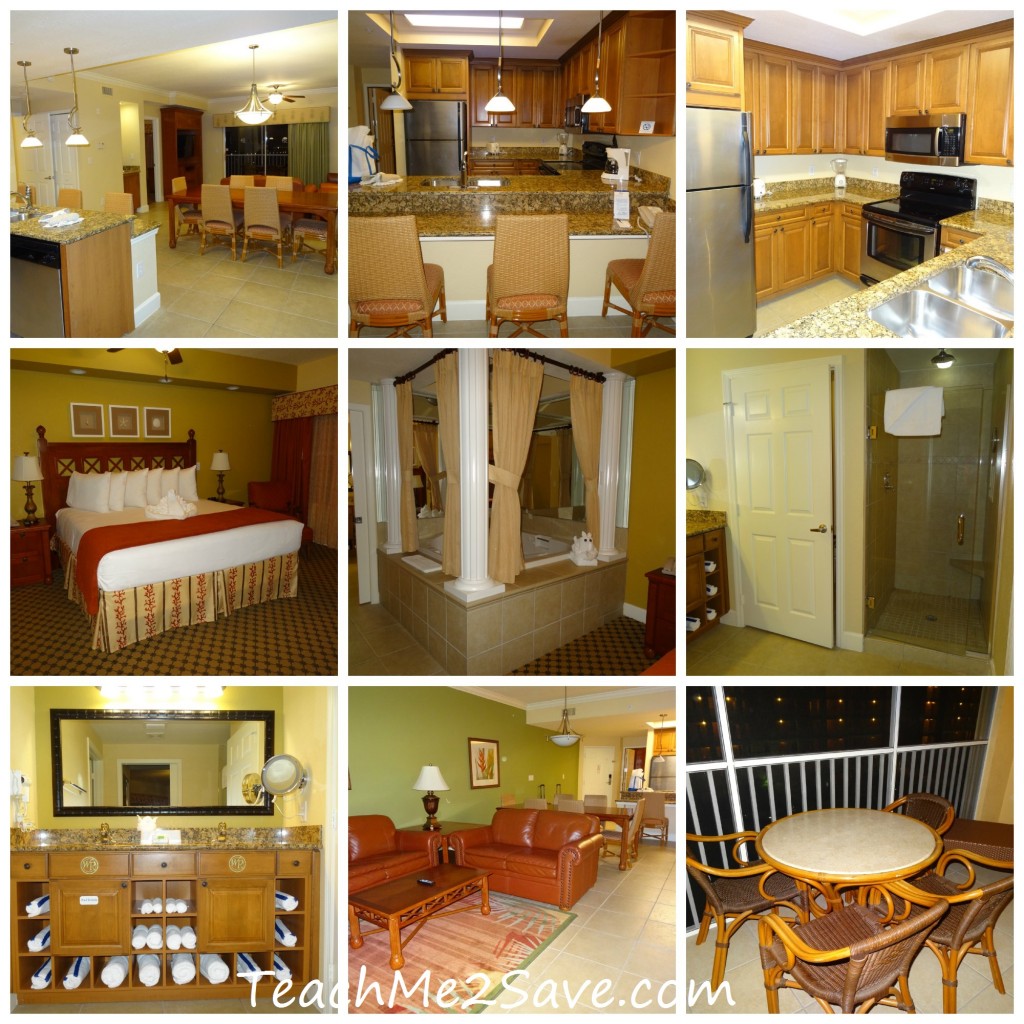 As if that wasn't enough, the kids got to sleep in their own "room" that was basically their own efficiency. It had its own living room area, a kitchenette, a washer and dryer, it's own bathroom and a king size bed.



With both of them combined, there was so much space that the kids had more than enough space to play hide and seek.

On Saturday Morning we started our day with a breakfast buffet at Drafts Sports Bar & Grill and then we headed on over to the paddle boats. Initially it was supposed to be all 4 of us but once my husband got in he quickly realized he wouldn't be able to pedal (because he is so tall)




So my kiddos and I ended up going on the Swan one instead.




After about 15 minutes of doing all the work, I was done so it was time for our next adventure…Miniature Golf, or should I say Jurassic Golf.




Not only did we have fun playing golf (this time we actually tried following the rules) but we also had fun taking pics with all the different dinosaurs throughout the course.




It was HOT, so we opted to do an indoor activity. On the schedule for that day was candle making so the kids made their own candles. Not only do they get to decorate the candle holder but they also got to choose the color of the wax inside the candle as well.




We then caught the Thomas Train to go get some ice cream.




The kids chose something from the freezer section of the Market Place but I went to Hershey's Ice cream and got a vanilla and chocolate chip cookie dough ice cream.

The kids wanted to play in the jacuzzi so we headed back to our room. We were totally fine with that because it allowed my hubby and I to watch TV in bed while they did (considering its all in the same room). That night we headed on over to Downtown Disney for dinner at T-Rex (post on that to follow).




On Sunday Morning, we ordered food from the Bistro and ate in our room.  After that, we headed on over to the pool.




All that physical exercise got us hungry so we went to eat at the Drafts Sports Bar & Grill for lunch and the food was delicious! Before we got on the road back home we went to pick up our candles (because they had to dry) and then the kids and I ended up making new furry animal friends.




It was definitely a fun-filled weekend! We didn't even get to do all the amenities…They also have a Disney movie theater, bike rentals, playgrounds, basketball, volleyball, tennis courts.

With all that there is to do at the Westgate Town Center Resort, you don't really need to go anywhere else which allows you to save money. As if they didn't already have a lot for families to enjoy, they are in the process of building a water park, a rodeo and a spa.

*When it comes to the activities, there is an additional fee.

Another way to save at the Westgate Town Center Resort is to take advantage of their vacation deals.

The Westgate Town Center Resort Offers A Ton of Family Fun, as you can see from all the pictures above!!! My family and I had an amazing weekend there!




Disclosure: My family and I were invited to visit and experience the Westgate Town Center Resort. However, ALL opinions are my own.