All dressed up in a black dress and sparkly new shoes, I was ready to head on over to The Jungle Book World Premiere and After Party. As I made my way down the hallway to the elevator, my stride quickly changed as my left heel came unglued. With no other shoes with me, I went to the hotel store in a panic, purchased Krazy glue, glued the heel together (and a portion of my finger) and prayed it would hold together (especially for the red carpet portion). Once that had been "fixed", I was ready to enjoy all that the evening had in store for me.
The Jungle Book World Premiere Red Carpet
From the moment we arrived, you could feel the excitement in the air! There were celebrities, photographers and hundreds of fans just waiting to see some of their favorite celebrities. In the midst of all that, there I was trying to take it all in. Being there is not something that I took for granted and it served as a reminder that hard work pays off.
I had my ticket and so it was time to walk the red carpet
As I slowly made my way down the red carpet, I stopped to take a bunch of red carpet pics!
I also wanted to capture all that happens on the red carpet…
When we saw Perez Hilton, a famous blogger, he was nice enough to take a selfie with us
Once inside the theater, I had to apply some more Krazy glue to my heel but once that was taken care of (again), I ate my popcorn and watched The Jungle book for the second time but this time in 3D. After watching The Jungle Book in 3D, we were headed out to the After Party and on the way there, I was able to get a picture with…
Dax Shepard and Faizon Love
Ritesh Rajan ("Stitchers" and the father of Mowgli in the film)
Then it was time for the after party! Right before we headed inside, I was able to capture this view of El Capitan Theater.
The Jungle Book World Premiere After Party
The after party was A.M.A.Z.I.N.G!!! There was celebrities, food, fun!
CELEBRITIES…
Jon Favreau
Giancarlo Esposito
David Oyelowo
Jason George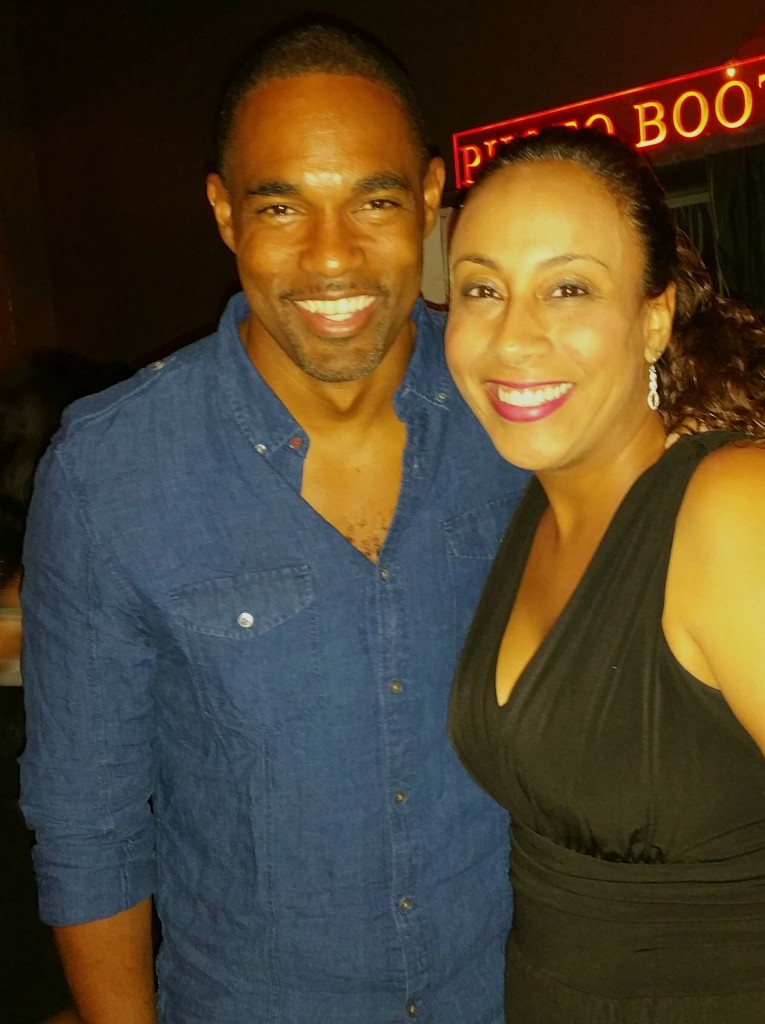 Bill Bellamy
Kym Whitley
Jenna Ortega and Kayla Maisonet
FOOD…
When I saw this Churro cart, my night was made!!!
Jumbo Turkey Legs
FUN…
Photo booth pics!
The Jungle Book World Premiere and After Party still feels like a dream! Don't forget that The Jungle Books opens in theaters 4/15/16