I was asked to participate in the #HungerHeroes campaign, sponsored by Tyson Foods, Inc. and Sam's Club. Although I have been compensated, all opinions are my own.




With what started as 11 weeks of summer vacation, I can't believe that there are only 4 weeks left until my kiddos are back in school. That means I have 4 more weeks to get my kiddos ready for school but more importantly, I have 4 weeks left to create as many fun summer memories with them as possible.

Summer is the best time of year to enjoy the sunshine and relax with family and friends. So that's what we did! After all, there's no better way to celebrate the last few weeks of summer than by bringing together some of your favorite people over some delicious food and water fun activities. Especially when the food purchased for the bash will help children in need.

This summer, Tyson Foods has partnered with Champions for Kids to make our Back to School bash even more meaningful. By purchasing Tyson® Chicken Nuggets and State Fair® Corn Dogs for your next get together, you'll also be contributing meals to those in need. For every item purchased, Tyson Foods will donate one serving of protein (defined as 4 oz. of protein) to a child in need. *Up to 240,000 meals.

See, you can host a Back to School Bash with a charitable twist!

Back to School Bash Prep

In preparation for our summer bash, my kiddos and I headed on over to Sam's Club to purchase Tyson® Chicken Nuggets, State Fair® Corn Dogs and some party supplies. *Be sure to check your local Sam's Club for availability, as selected Tyson products are not available in every location.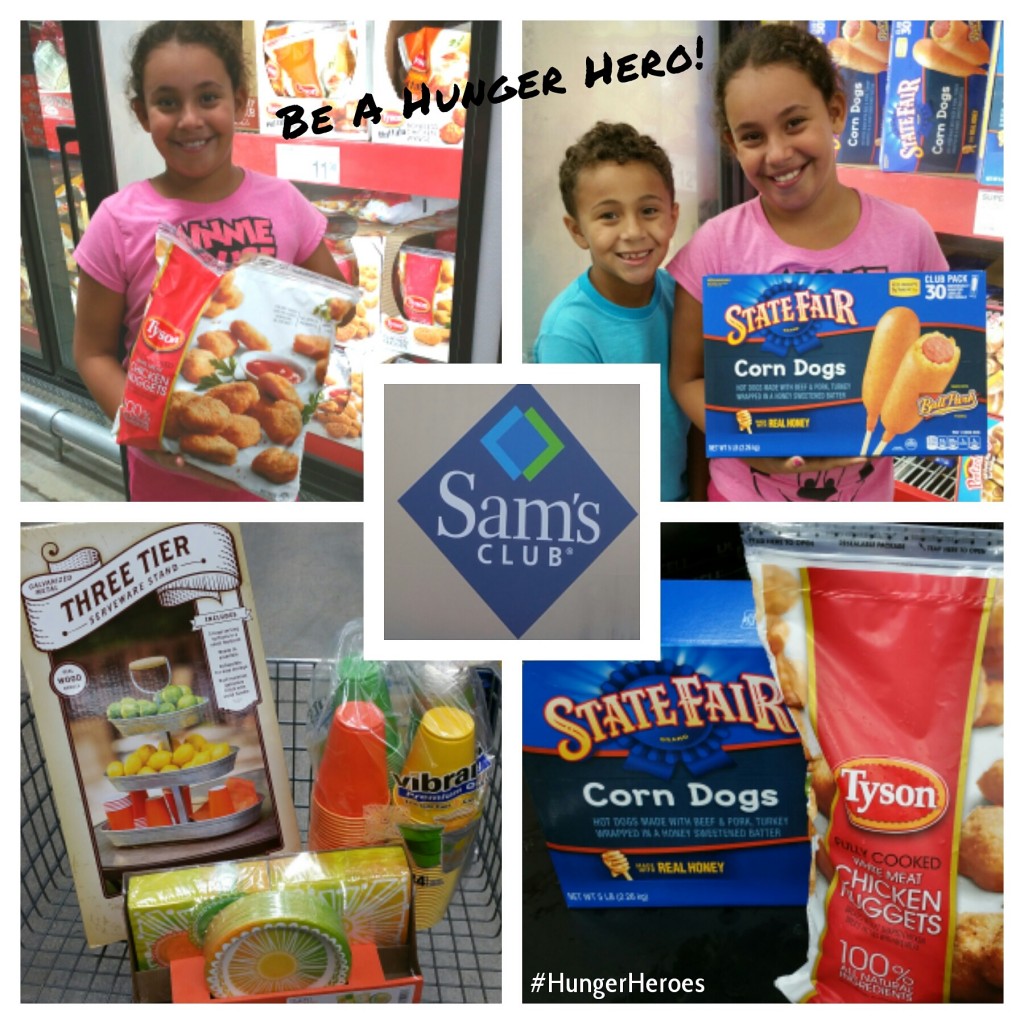 We also made sure we had drinks (Juice, Water, Lemonade & Ice) & what we needed for some outdoor water fun. I tried to keep things as simple as possible for this bash.
Back to School Bash
The kiddos wasted no time going outside and playing with what we had set out for them…An inflatable pool, water squirters, sprinklers, beach balls, sports balls and water balloons (which we never even got around too).




Meanwhile my 2 awesome friends, Vanessa & Linette (not pictured), helped me prepare the food (They rock!).




Once the food was ready, it was time to eat!




As you can see, the Tyson® Chicken Nuggets and State Fair® Corn Dogs were really delicious additions to our back to school bash!




All in all, the kiddos had fun, the adults shared some laughs and we all ate until our bellies were full. I'd call that a success!!!!!


However you choose to celebrate the remaining weeks of summer, Sam's Club and Tyson Foods have you covered for all of your Back to School party needs and more!