Hosting an event in your home means that there are a lot of messy moments…a lot. That is especially true when you host two events in one weekend and even more so when there are kids involved. Yikes!
Don't get me wrong, I love hosting family and friends but that usually involves cleaning before the event (gotta make it all look pretty), cleaning during the event (either for unexpected spills or trying to prevent it from being a total mess) and don't even get me started on the amount of cleaning that happens afterwards (how does it get so dirty so fast?). So, finding a cleaning product that will allow me to get it done as easy as possible before, during and after is key to me conquering messy moments (and keeping my sanity).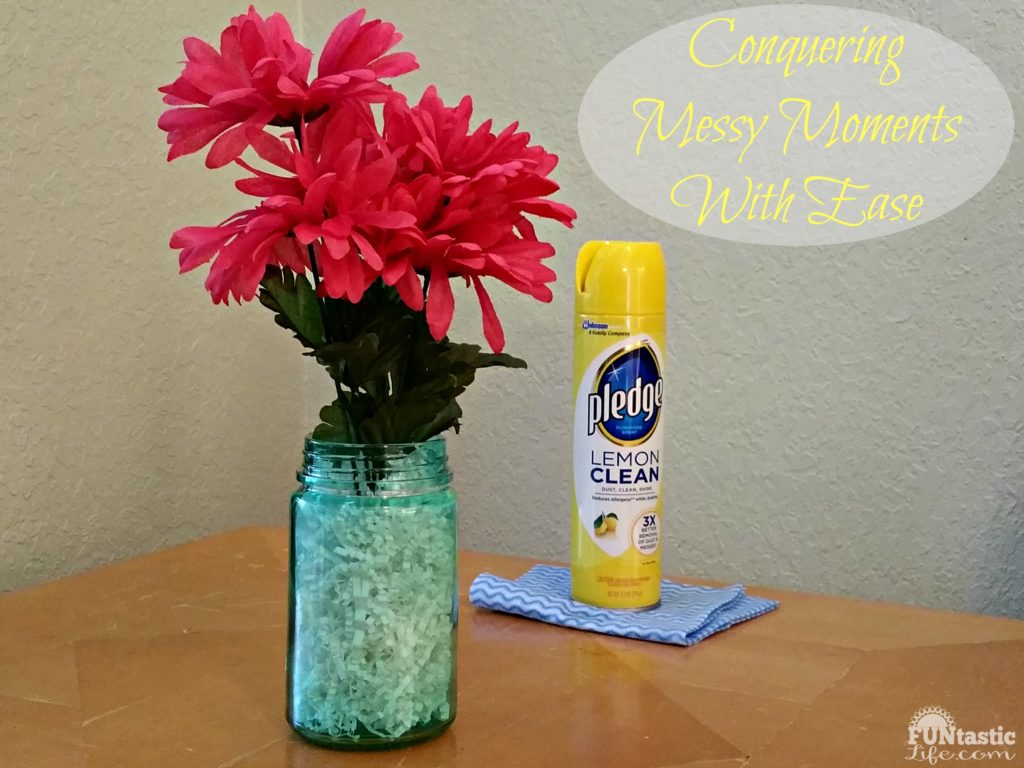 That's where Pledge® Lemon Clean Furniture Spray comes in handy. It can be used to quickly clean, condition and protect furniture all around the house. Plus, it features Allergen Trappers® that remove dust and up to 90% of the allergens found in dust (I am allergic to dust so this is a biggie for me). Oh, let me not forget about the fresh scent it leaves behind (there's just something about the house looking and smelling clean that makes you feel like it was worth it all).
Whether it is because of a party or simply because your house if filled with people, messy moments will happen. Expecting that to be the case and being prepared for it will make those moments easier to handle. Head on over to your local Walmart where you can easily find Pledge® Lemon Clean Furniture Spray in the Home Cleaning aisle.
How do you conquer messy moments?