Soon we'll be able to see the Disney+ remake of Lady and the Tramp and before we do, I wanted to share a few more things you should know about the film from my time on set last year. These fun facts came from our interviews with Charlie Bean (The Director) and Brigham Taylor (its producer).
6 Things You Should know about Lady and the Tramp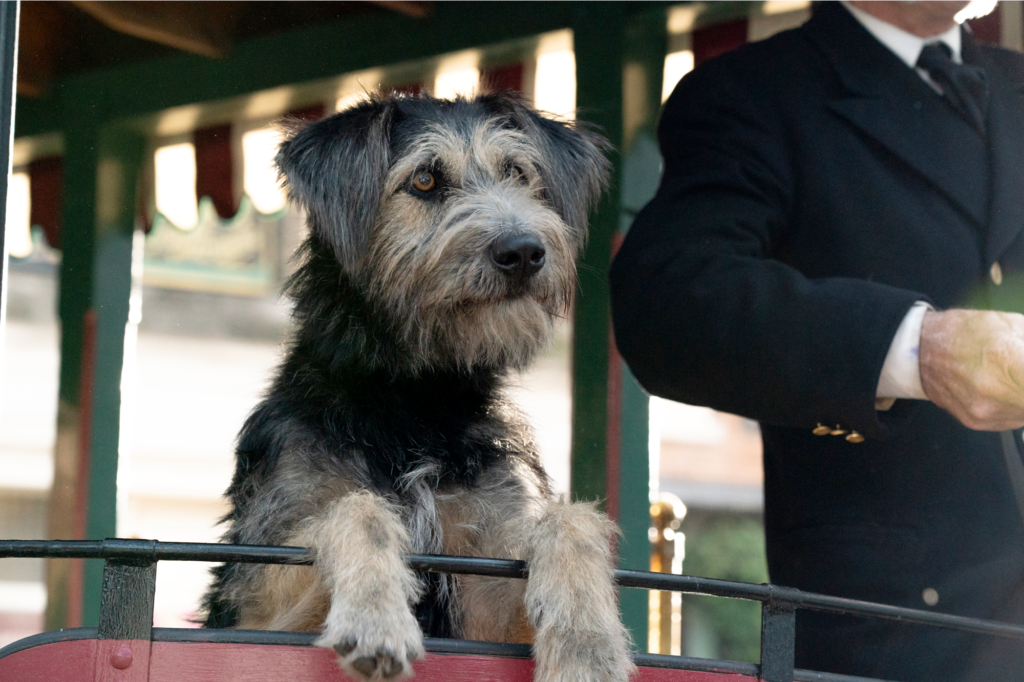 The dogs cast as Tramp were rescue dogs.
The film had a cast of 16 dogs that were trained for the film, not including the canine "extras" present in the pound scene.
There are seven dogs in the film with "speaking roles".
While they do mostly stay true to the original story, Tramp's story in the film is much bigger than it was originally.
Yes, you'll find cats in the film, they created them digitally for this film and used a specific breed of cat.
There wasn't a hill available in Savannah (where they filmed) so they built a hill behind their sound stage for the classic nighttime scene.
Want to know more about about our time on set? Check out these Lady and the Tramp Fun Facts we learned from the production designer, John Myhre. You can also get to know more about Yvette Nicole Brown, Aunt Sarah in the film. You can also meet Lady and The Tramp and their trainer Mark Forbes. You can also Meet Adrian Martinez and Thomas Mann of Lady and the Tramp!
More about Lady and the Tramp
It's a timeless re-telling of the 1955 animated classic, a pampered house dog and a tough but lovable stray embark on an unexpected adventure and, despite their differences, grow closer and come to understand the value of home. Life is good for Lady, an overachieving American Cocker Spaniel who resides in an upscale suburban neighborhood. Her owners, Jim Dear and Darling, spoil her daily and her neighbors, Jock, an outspoken Scottish Terrier and Trusty, a world-weary Bloodhound, are always within barking distance.
But when a baby enters the picture, Lady is no longer the center of attention, and the arrival of cat-loving Aunt Sarah only complicates matters. Lady soon finds herself alone on the streets in an unwelcoming part of town. Fortunately, Tramp steps in, and the streetwise mongrel is quick to teach her the ways of the world.
Before long, the prim and proper pure bred and the fast-talking mutt are partaking in moonlight strolls in the park and romantic spaghetti dinners by candlelight. Tramp savors the independence of a world without leashes or fences alongside his roguish friends Peg and Bull, but Lady misses the comfort and safety of a family, and soon both must decide where – and with whom – they belong.
Lady and the Tramp is available for streaming on Disney+ November 12th!
Join the conversation…