How is it already summer vacation? I think I remember the month of March but I really can't remember April or May. This year is going by way too fast! Now that the kiddos are home with me for the summer, we had to come up with our 2016 Summer Fun Ideas and Bucket List because that is one of our favorite things to do.
Not only does it allow the kiddos to share what they want to do and be a part of the activities selection process, it also provides ideas of things we can do when we don't officially have things planned.  Because plans can change and things happen, it is always best to remind the kiddos that you may not get through them all (we totally didn't last year).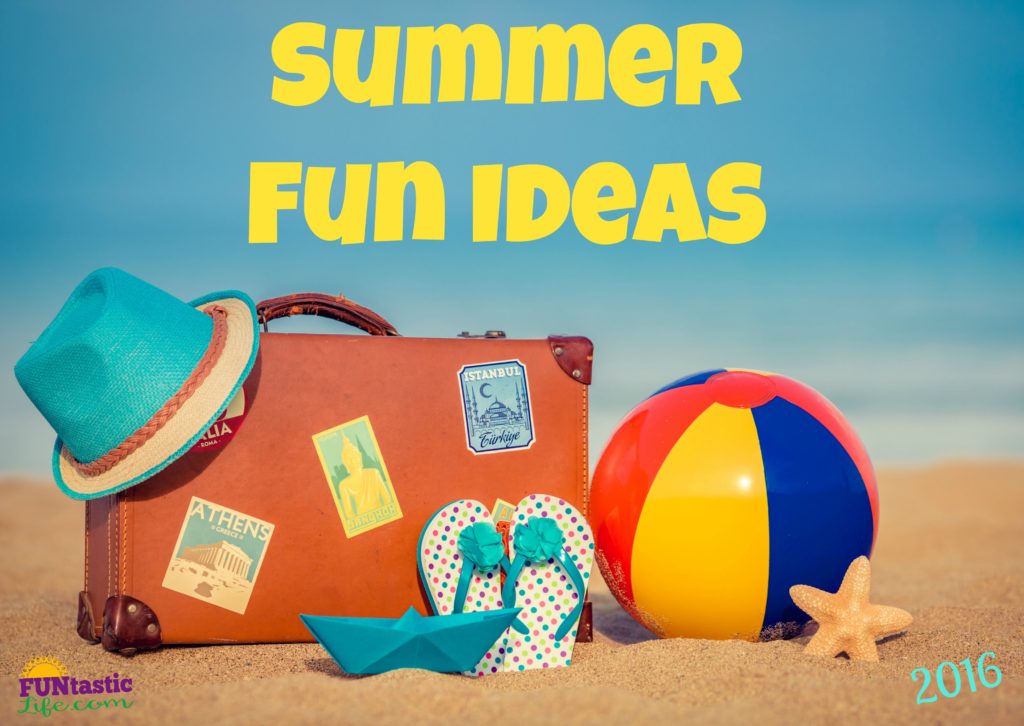 2016 Summer Bucket List Ideas
*in alphabetical order

Airboat Ride
Bowling
Decorate and set up a bird feeder
Do an experiment
Donate Clothes & Toys
Family Game Night
Family Movie Night
Finish a big jigsaw puzzle
Fishing
Fly Kites
Have a BBQ
Have a dance party
Have an ice cream party
Have breakfast for dinner
Help someone in need
Lunch with grandma at work
Lunch with grandpa at work
Make a craft
Make a time capsule with friends
Make ice cream
Make homemade bubbles
Make homemade Lemonade
Make play dough
Make popsicles
Marshmallow Fight
Pajama Day
Pick some flowers
Play dodge ball
Play frisbee
Play in the sprinklers
Play miniature golf
Pool
Puppet show (watch or create one)
Random act of kindness
Read at least 3 books
Scavenger Hunt
Shaving Cream Fight
Sidewalk chalk drawings
Snap Pops Throwing
Stay in our pajamas ALL day
Stay up til midnight
Visit the following attractions: Jungle Island, Lion Country Safari, Wow Factory
Wash the car(s)
Watch the following movies: Finding Dory
Water balloon Fight
Watercolor Fight
Waterpark(s)
Here are a few other Summer Fun Ideas:
Bake Rice Krispy Treats
Blow bubbles
Boat Ride
Build a blanket fort
Build Sand Castles
Camping in the yard
Chase butterflies
Cook a meal together
Create an obstacle course
Do the Mento's Project
Feed the ducks
Go on a picnic
Horseback riding
Have a garage sale
Jump in a bounce house
Make homemade donuts
Make Smores
Make Tie Dye Shirts
Paint Rocks
Pillow fight
Plant a Garden
Play at a Park
Play Freeze Tag
Play Legos
See a play
Sing Karaoke
Visit a farm
Watch a parade
Watch the clouds
Write a Story
What do you have on your 2016 Summer Fun Ideas Bucket List?