A little rain and some wind wasn't going to stop my mom and I from enjoying an evening at Waterstone Rum Bar & Grill. Nope. We made our way over there and enjoyed every minute of our meal and time there.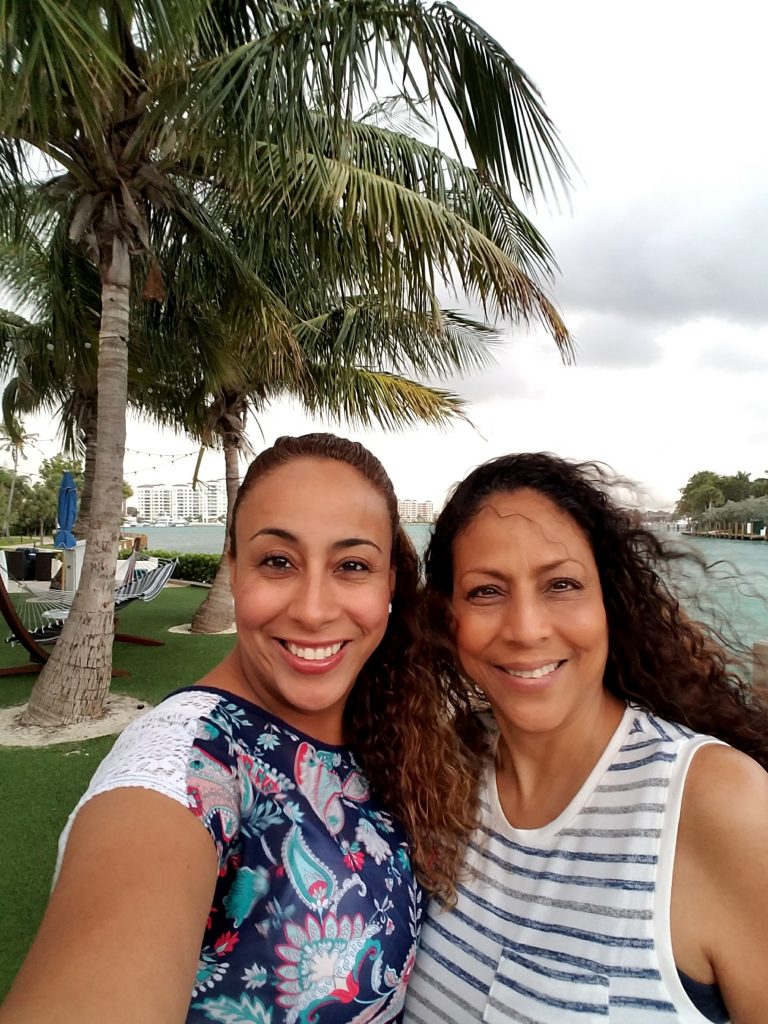 We were invited to attend because Chef Matthew Mixon has unveiled new menus at both of the property restaurants that you can enjoy at the Waterstone Resort & Marina in Boca Raton – the fine dining experience at Boca Landing and the more casual Waterstone Rum Bar & Grill, which is what we were able to try that evening. They also launched new 'Elixirs' cocktail offerings.
After some yummy appetizers, specifically the buffalo chicken spring rolls (that I had way too many of), we sat down for dinner.
That evening we tried 3 of those new menu items.
***Butcher's Steak Sandwich *Char grilled hanger steak, caramelized onions and Manchego cheese
This was soooo good!!! Thankfully my mom gave me hers so I could have more of it.
***Roasted Chicken Arepa *Shredded chicken, Cotija cheese, pico de gallo and crema
I love Arepas and I never thought to try it with meat or chicken but going forward I am doing just that.
***Mango Mustard Glazed Salmon *Cilantro infused rice and papaya salsa
I actually gave this to my mom because I an not a fan of Seafood and she really is (This is why she gave me her Butcher's Steak Sandwich). She loved it! Actually, she said it was one of the best she's ever tasted.
After dinner, we got to try their Chocolate Layer Cake served with a walnut cookie and vanilla ice cream.
I know it was meant to be shared, but…
I'm just kidding. I only had a slice…a very big slice.
Plus, every weekend through summer there is a nice line up of entertainment. On Fridays evenings from 7-10 pm, they host Jazz vocalists at Boca Landing; Acoustic vocalists on Saturdays from 6-10 pm at Waterstone Rum Bar & Grill; and on Sunday afternoons, they have a local Calypso Steel Drummer (Whainy B), playing at Waterstone Rum Bar from 1-5 pm.
Given how good that meal was, I definitely want to go back to the Waterstone Rum Bar & Grill. Here's hoping the weather will cooperate with us next time.
Note: My mom and I were invited to try out the new Waterstone Rum Bar & Grill menu items. However, all opinions are my own.