I am a big fan of Mexican food so eating at a Mexican restaurant while in San Antonio, Texas was on my list of things to do.




My mother in law joined us for this trip and celebrated her 21st birthday (just play along with the age) while we were there. The night of her special day we ended up at Salsalito Cantina after we were recommended to another restaurant that had over an hour wait. Everything happens for a reason because we loved everything about Salsalito Cantina.




I am a big fan of chips and salsa and I have never been to a restaurant that has served their fresh salsa warm but oh my goodness was it delicious! I loved and couldn't stop eating it…just ask the waitress who brought over 3 baskets of chips and more salsa.

We placed our food order: Beef Burrito (me), Sampler Plate (the hubster), Shrimp Fajitas (mother-in-law), Hamburger & Fries (my daughter) and Kids Meal: Taco Dinner (my son) and the food was out in no time. We had just finished our appetizers, tortilla soup and beef tamale, when the food arrived.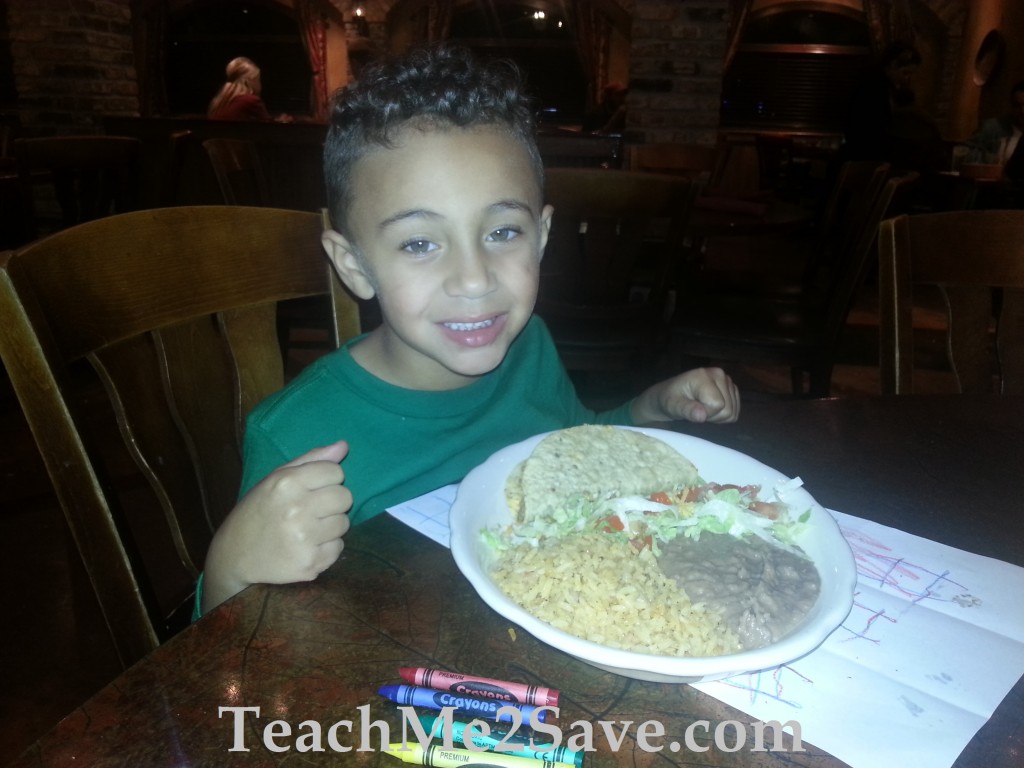 While our appetizers were yummy (the tortilla soup was so flavorful), we could/should have skipped it because the portion sizes are HUGE! But as the waitress pointed out, that just means left overs for the next day.




All of the food at Salsalito Cantina was absolutely delicious!

Besides the ambiance, friendly staff and good food one of my favorite things about eating at Salsalito Cantina was that I didn't cry when I got the bill. It was all reasonably priced, even the side of sour cream my mother-in-law ordered (it was only 89 cents). Plus, they have an offer going on where if you buy a $50 gift card, they give you an additional $10 for FREE that can be added to that same gift card or given to you separately. So, we bought the $50 gift card (but actually got $60) used it on the meal and paid the slight difference.

If you are ever in San Antonio Texas and you want really good Mexican food, check out Salsalito Cantina.