I love brunch, you get the best of both breakfast and lunch and when it is a buffet, that's even better. If you're looking for a great restaurant for a buffet style brunch in South Florida, you need to check out NYY Steak located inside the Seminole Casino Coconut Creek.




From the moment you step inside, NYY Steak showcases signature Yankee touches like an autographed wall of past and present players, Yankee memorabilia and baseball diamond-shaped dishes marked with retired Yankee numbers (amongst other cool things).




Not only is it a beautiful restaurant, but there was a ton of delicious food to enjoy:

A special seafood station features cocktail shrimp, Jonah crab claws, Alaskan king crab, freshly shucked Atlantic and Pacific oysters.




Other items on the buffet include fresh house made NYY steak bacon and sausage, grilled black grouper over herb quinoa with citrus honey, crispy French toast topped cinnamon sugar and fresh berries drizzled with dark chocolate, BBQ spiced braised short rib on a Jonny cake with sweet cola glaze, bone in smoked ham, philly cheese steak eggs benedict, charred NY strip over aged cheddar & bacon skillet potatoes, cream chipped beef gravy, steak corn, skillet potatoes. You can even have omelettes, pancakes and crepes made to order.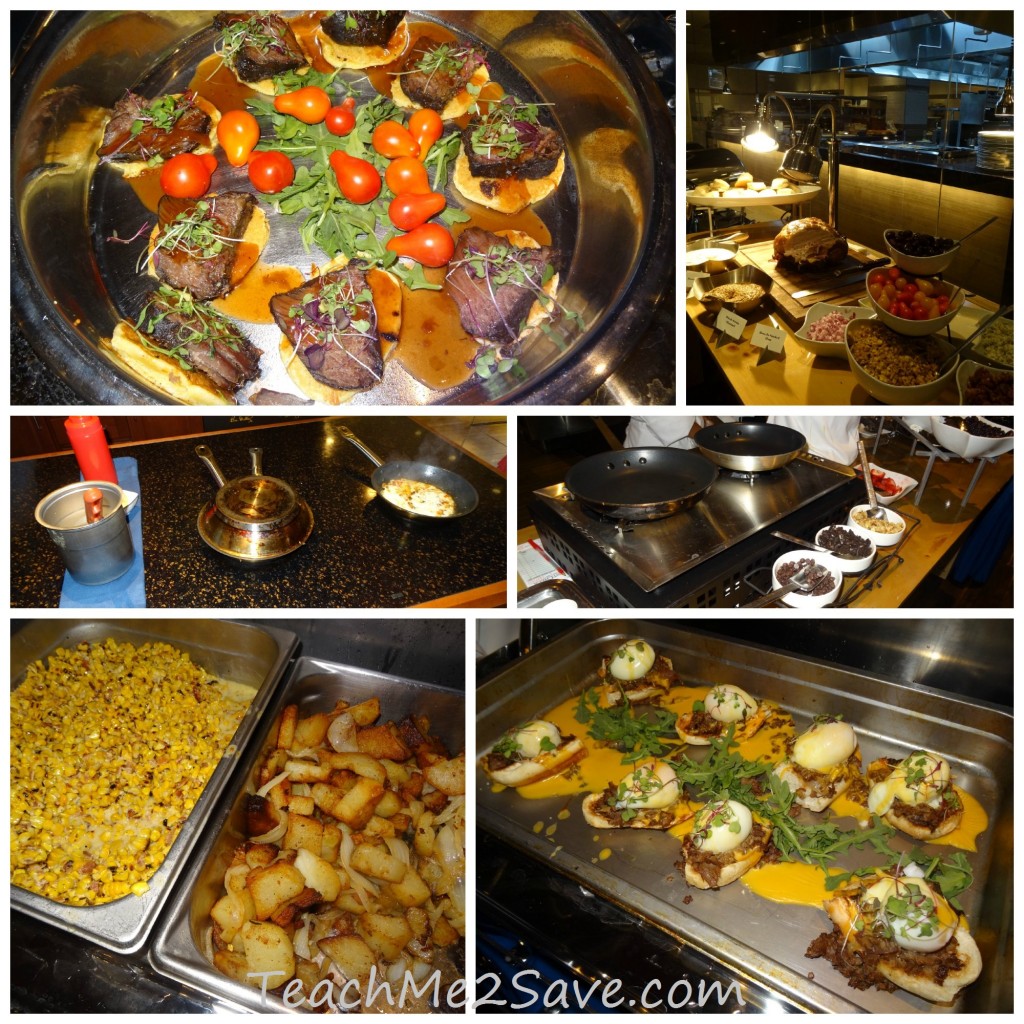 The dessert station offers a decadent selection of cakes, pies, brownies, mousses and pops, as well as chocolate dipped strawberries, chocolate chip cookie sandwiches, pastries, muffins, NYY specialty ice creams and shakes. They even had Yoohoo cans!




NYY Steak offers brunch every Sunday 10:30am-2:30pm and I highly suggest that you go and eat there…it is worth the money! In addition to their Coconut Creek location, they also have a NYY Steak in the Yankee-Stadium and in Manhattan.




Note: While my hubby and I were invited to try out their brunch, our smiles and our full bellies are genuine (as always)