My aunt, Jeanette – who is more like a sister, and I refer to each other as "My Person" because of ABC show, Grey's Anatomy. In one of the earlier seasons, Cristina tells Meredith that she is her "Person" after dealing with a big life decision/situation. It was great because as I was watching that episode I immediately thought of Jeanette and apparently she had thought of me too because I later received a text saying "You are my person". I tell you this so that you understand the depth of my love for Grey's Anatomy (and Jeanette).
I have been watching Grey's Anatomy since it's first episode and to say that I am a fan is an understatement. So, you can imagine my excitement when I was invited to tour the set of Grey's Anatomy with Jessica Capshaw ("Dr. Arizona Robbins") as our tour guide.
Once we got on the set and saw Jessica Capshaw, I tried not to geek out. I really couldn't believe that I was standing there listening to Jessica speak about the show and about to tour the set.
Our first stop was Meredith and Derek's dream house.
While seeing the living areas was cool, going into their bedroom was the best not because that's where the "fake magic happens" but because there were so many treasures in there.


Their wedding post it (us fans know how long it took for them to get married and how significant their wedding post it is to them. If it wasn't for them adopting their daughter, they probably would have never legally got married)
The picture of the spinal cord thy brought from Meredith's house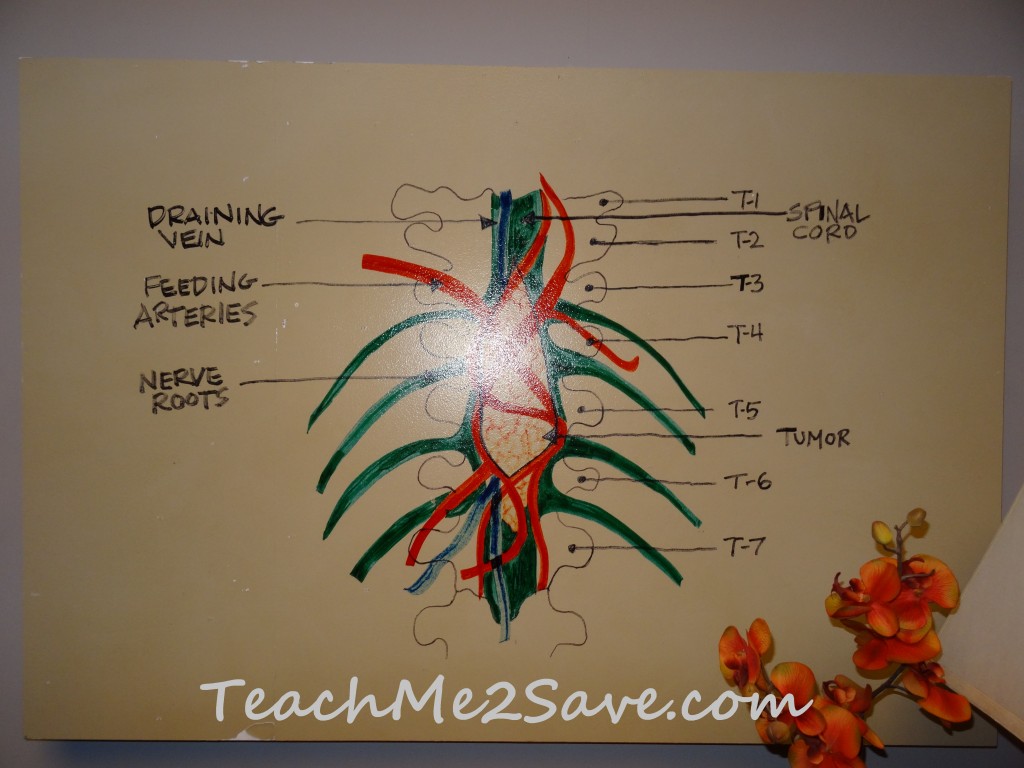 Family pictures on the night stand.
I am so glad that we got to tour their home because that home represents so much of what they have gone through in their relationship. (Listen! I know the show is not real but indulge me please)
Next up was visiting the set of Grey + Sloan Memorial Hospital. As I walked around, I was just trying to take it all in!
The infamous stairs where all the big announcements or arguments seem to happen
See what I mean…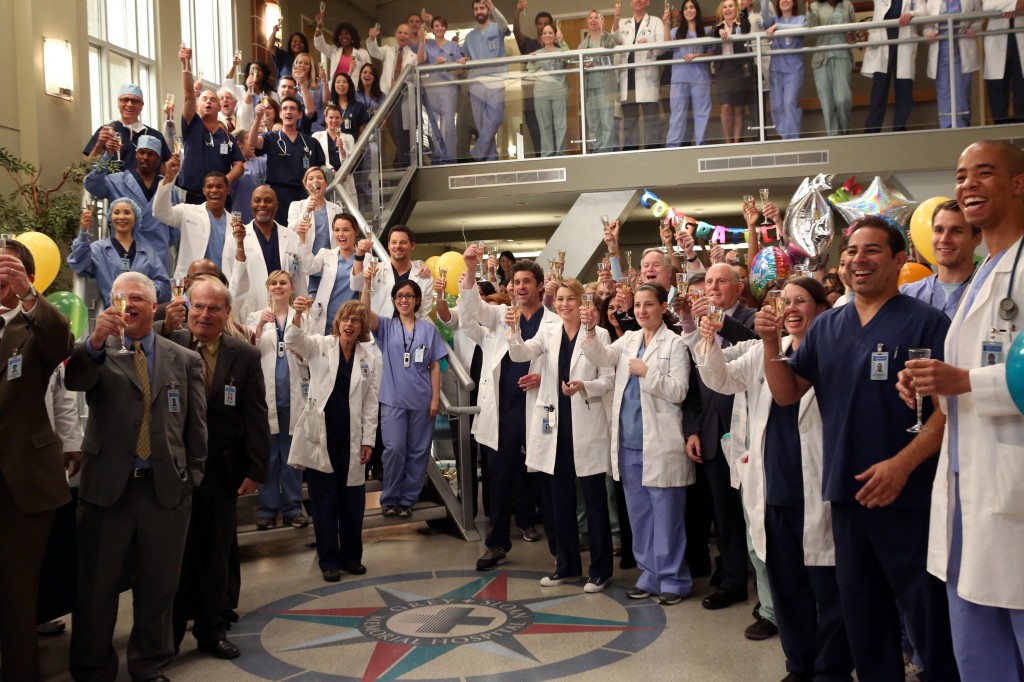 After touring Meredith and Derek's dream house and the interview Jessica Capshaw and Sarah Drew ("Dr. April Kepner") but I will be writing about that in a separate posts because it's too cool not to.
While we were doing the interviews, Justin Chambers ("Alex Karev") & Camilla Luddington ("Dr. Josephine 'Jo' Wilson") stopped by for a visit and it took everything in my power to not geek out once again!
At the end we received a scrub autographed by Shonda Rimes. I am so going to frame it!
Disclosure: I went on this trip as part of a Disney/ABC press trip. All of my travel, lodging and meal expenses were covered by them. No other compensation was received. However, all opinions/thoughts are 100% my own