A special thank you to Norwegian Cruise Lines for inviting me aboard the Norwegian Joy. We had an amazing time and of course, all opinions are my own.
All packed and ready to go on the inaugural sailing of the Norwegian Joy, I was excited! Having experienced the Norwegian Bliss the year before, I knew I would be having a great time. I was also excited because my friend, Linda would be joining me which meant it was a GIRLS TRIP!!!
We seriously had such an amazing time. I guess it would be hard to not experience "Joy" aboard the Norwegian Joy when there is so much for you to enjoy during your sailing.
So how did we spend our time? We…
***Played laser tag (Linda was way better at it than me, but don't tell her I said that because it might go to her head).
***Went to the Mandara Spa and got massages
***Drove a go cart around their wo–level race track quite a few times. I need to add that if you love the race track, wait until you can experience it in the middle of the ocean. It takes your experience to a whole other level.
***Relaxed in the jacuzzi
***Ate and then ate some more. We also ate some more after that. What can I say? There are so many restaurants on the Norwegian Joy and given my love of food, it was bound to happen.
***Immersed ourselves in the virtual world at their Galaxy Pavilion.
***Watched the Footloose show
We made the most of our 3 days aboard the Norwegian Joy. The best part was that even though we did a lot, we left the ship feeling relaxed because we were able to enjoy downtime as well, which was just what we needed. I watched movies in a bed I had all to myself and was so comfy. Linda enjoyed some naps on the sofa bed (which she loved) or sitting on the balcony taking in the ocean views.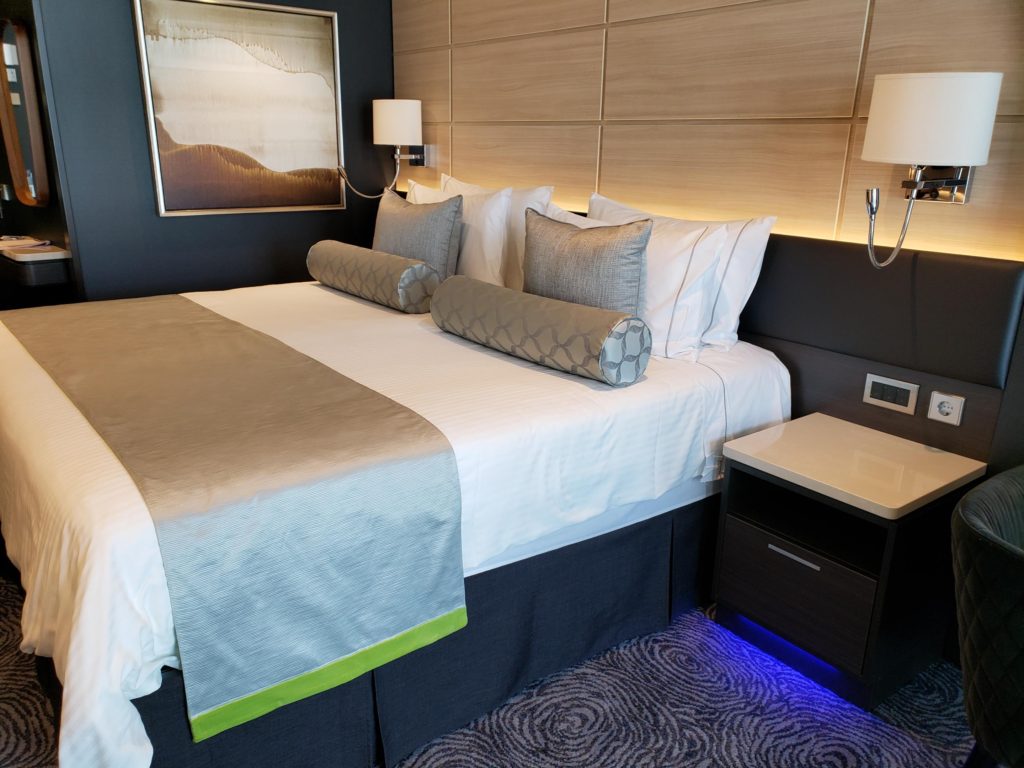 We had a glorious time. In fact, I loved it so much that my family and I will be sailing to Alaska aboard the Norwegian Joy. I am on a mission to discover (and then share) 40 things to do and enjoy when cruising to Alaska (in honor of me turning 40 this September).
Just when you think you know someone, you go on a cruise with them and you walk away even more appreciative of their friendship. If you have never taken a girls trip cruise, you are missing out. Plan one on the Norwegian Joy, you won't be disappointed.