They say it is better to give than to receive. With the holidays upon us, what if we could someone special in our life a gift will not only bring a smile to their face but help someone in need? Well, you can do just that by purchasing items from the World Vision Gift Catalog.
Did you know that World Vision provides assistance to people in nearly 100 countries? Actually, the 2017 edition of the World Vision Gift Catalog is in its 22nd year and is one of many programs designed to help eradicate poverty and provide hope around the world. When a donation is made to World Vision's "Where Most Needed" fund, donors can choose from different items (like the ones below) to receive as a meaningful memento of their gift.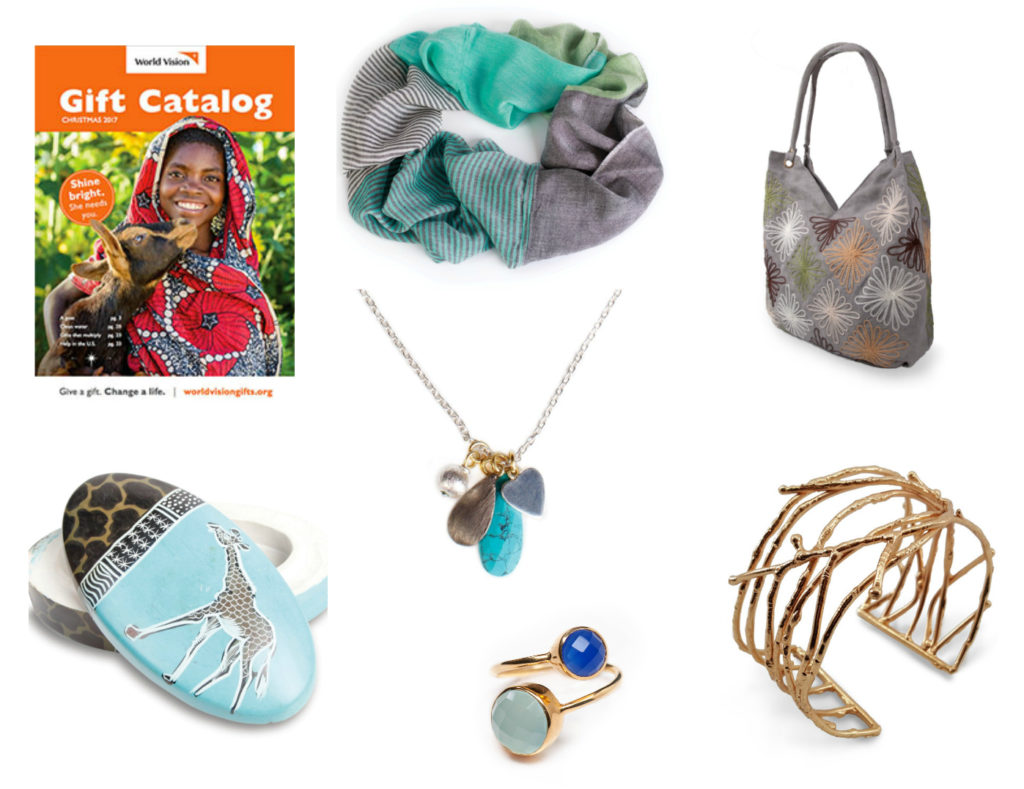 *Prices in the Gift Catalog are subject to change
In addition to the items listed above, you can also make donations for medicine, water wells, goats and chickens and much more. After finding that perfect gift, you can choose to have a card sent in honor of a loved one. Cards can also be printed or emailed from the website at any time to let an honoree know that something special has been done for them this Christmas.
To place an order, go online to worldvisiongifts.org or call 1-855-WV-GIFTS. Hard copies of the catalog are also available upon request.
How would you like to WIN all of the catalog items featured above? Enter for your chance to win below…
World Vision Gift Catalog Giveaway

Stay connected to World Vision and join the conversation…