At the end of February, my mom suggested that we go stock up on some supplies…you know, just in case things got bad with Covid-19. While I normally brush those suggestions off, I am so glad that this time I actually listened to her. Had I not, I would have returned from my trip to Vegas even more stressed about getting what I would need.
Who would have thought that there would be no toilet paper on the shelves. I mean, I understand a shortage of bread or water (us Floridians are used to that), but toilet paper? I don't get it, probably never will, but that is our reality right now. So, of course there are some funny toilet paper shortage memes floating around out there and I wanted to share them with you.
Looking for some more laughs during this crazy time? I know I am. If so, you should also check out my collection of quarantine memes to make you laugh. There are some pretty funny ones.
Funny Toilet Paper Memes About the TP Shortage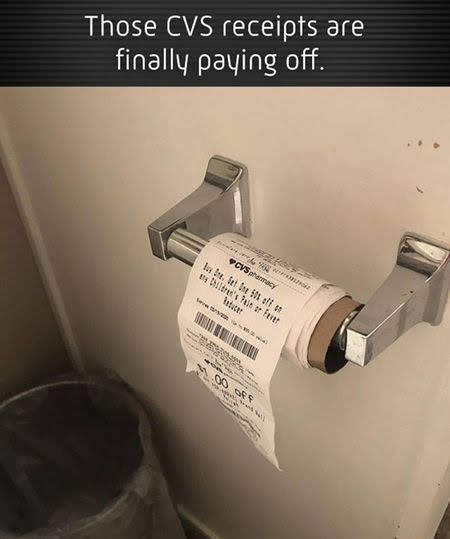 Ok! There you go. I really hope you have enjoyed these memes. Are there any more toilet paper shortage memes out there you have seen that have given you a good laugh? If so, please share them with me (feel free to email them to me) so that I can add them to this post.
Let me just add that I get the seriousness of what is going on out there and I am in no way taking it lightly or laughing about the situation. In fact, it is the opposite. I have anxiety about it which is exactly why I am looking for reasons to laugh. With all that is going on in the world, laughter is important and these memes have allowed me to do just that.