Are you looking for the perfect gift for that special lady who is all about fashion? I know I can use all the help I can get in this department so I created this Fashionista Gift Guide for you (and me) with the help of an actual fashionista.
Fashionista Gift Guide

Soul Carrier Connection Clutch
A beautiful pouch that works either as a chic clutch to take to dinner or as a stylist solution to keep you organized. Great for makeup and smaller accessories that often get lost inside a larger purse. The simplicity of this clutch is a reminder to stay connected to your soul – one of the greatest things you can do on your journey.
More Info/Buy
$98.00

Cindy Karen Apparel
Arrive ready for sun in this cotton jersey easy throw-on piece. Flattering and lunch or poolside ready, this above the knee number is a go-to cotton classic.
More Info/Buy
Price $82.00
The Starlight Initial Charm Necklace from IsabelleGraceJewelry
Their Starlight Initial Charm Necklace is symbolic of always keeping your head up and looking towards your North Star to find your way home and to those most important to you. They hope you'll wear it with the spirit of always looking towards your guiding light to the brightest of days ahead.
More Info/Buy
$69.00

Loyal Tee
Comfortable and cute!!!!
More Info/Buy
$49.00

Faith Tee
You are a super shero. And if you are like us your FAITH is your magic weapon against fear,
self doubt, and the occasional desire to just throw in the towel. Made with Bamboo Cotton, this lightweight t-shirt is the perfect foundation for any look. So go forth, wear your FAITH & conquer!
More Info/Buy
$49.00

Mesolyft Skin
Lightens dark spots, freckles, melasma, pigmentation on face, neck, chest, hands several shades within several days. Brightens complexion of skin. Reduces pores size. Mesolyft Skin Brightener proudly offers a natural and safe way to brighten your skin. Made with papaya and guava extracts, it's clinically proven to inhibit melanin synthesis up to 90%. The kojic acid acts as a gentle pigment exfoliator. Our unique multi-action formula combined with MesoLyft micro-needle technology minimizes large pores, fine lines, and dark spots. We added Meadowfoam oil and jojoba for deep moisturizing and calming effects.
More Info/Buy
$89.99

Aroma Reveal Subscription Box
Aroma Reveal is a subscription box that's filled with aroma-inspired products such as essential oils, shea butter soaps, face masks, bath salts, body butter, incense sticks/tray, plug-in wax warmer with wax melts, cashmere scarf, and other lovely treats. Contents of the box vary each month. Hidden at the bottom of every Aroma Reveal box is a "Serenity Surprise" – a bonus item! If you don't want to commit to a subscription, you can get a "One-Time Purchase" box. Great to treat yourself or gift to someone special!
More Info/Buy
$39.99

The Elephant Organics Robe
Add a little luxury to your life with our loungewear made from bamboo fibers. The perfect treat to end your day, begin your morning, or just hang around! Their viscose is made from bamboo has a silky and buttery, ultra-soft hand feel.
More Info/Buy
$42.00

Matte Mini Lip Kit Set
Fun size fits all with this Matte Mini Lip Kit Set featuring 5 of our most popular matte lippies!
More Info/Buy
$12.99

Urban Jungle Matte Nudes Mini Lip Kit Set
Rule the Urban Jungle with a pout that's played up to natural perfection. This palette of nudes will have you stepping on the scene looking stunning in your bare essentials.
More Info/Buy
$12.99

Tweed Jacket
You won't have to look too hard to see the reasons this jacket is a must-have item in your collection. The loose fit paired with the gathered back detail means your outerwear doesn't have to hide your shape and the cropped sleeve means you can still show off those bangles.
More Info/Buy
$58.09

Vegancuts: Makeup Box
Nothing but the best cruelty free makeup in our seasonally themed quarterly Vegancuts Makeup Box. You'll receive at least four full-size vegan cosmetics with color customization available for featured products. Their professional Makeup Box curator is in the know with every new vegan makeup brand. Through her expert connections she works to include trendy colors, hot new items, and unique new-to-market products. The Makeup Box will have you looking and feeling great without harming animals.
More Info/Buy
$39.95 quarterly

Vegancuts: Beauty Box
Each month you'll receive a delivery of 4 or more new deluxe or full-size products, from unique cosmetics to luxurious skin care, that treat your outside as good as you treat your inside. Their expert Beauty Box curator vets each beauty brand to ensure that only cruelty-free and conscious brands are featured in every box. And, beauty products are always cruelty-free, paraben-free and free of harmful chemicals.
More Info/Buy
$22.95 a month

Emma & Clark jewelry box subscription
Each month, you'll receive a featured curated jewelry box. Every box includes: a French designer jewelry piece, our monthly magazine La Gazette, and subscriber-exclusive content & deals. Subscribers receive unique discount codes per email every months valid on our latest collections, gift cards, etc.
More Info/Buy
Starting at $99.00 (3 month subscription)

Diamond Drop Hydrogel Eye Patches
Put on a pair of DIAMOND DROP eye patches to light up your eyes' vitality and radiance. Hydro Gel provides enhanced skin absorption functionality while locking in moisture for longer lasting results.
More Info/Buy
$34.00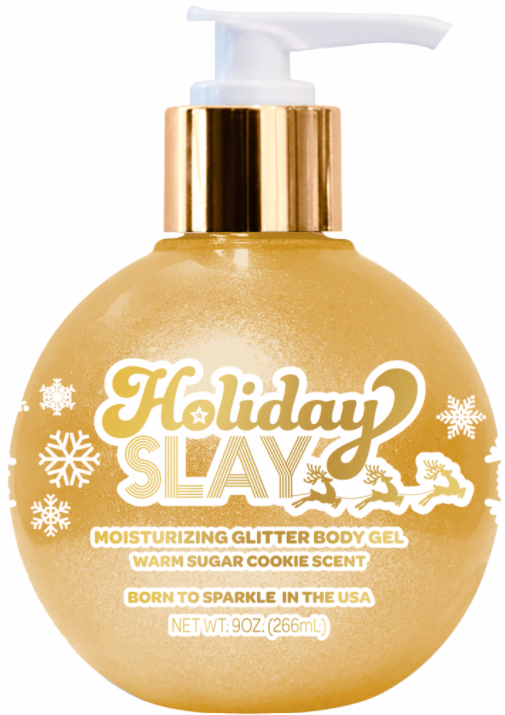 Holiday Slay Moisturizing Gold Glitter Body Gel
Infused with antioxidants and essential nutrients, this magical lotion will leave your skin feeling radiant. PABA & paraben-free. Shake well, apply liberally onto skin & glitter on! For external use only. Moisturizing potion with gold glitter. Made with love in the USA.
More Info/Buy
$18.95
Stocking Stuffer Ideas

Rosalie Drop Earrings
You're sure to fall in love with this romantic yet delicate pair. The Rose design adds a touch of sweetness and femininity to any look.
More Info/Buy
$13.00

Amelie Classic Hoops
This clean and minimal style is truly flattering on anyone. Throw on these modern hoops with a little black dress for a night out, or with jeans and a tee to effortlessly enhance your look.
More Info/Buy
$12.80

This Totally Socks – Teddy Socks
My soft, calf-length socks are my sole mates. They're comfy as can be and made of a cotton, nylon, spandex blend. Machine wash warm, tumble dry medium, and use non-chorine bleach as needed.
More Info/Buy
$12.00

Total Sit Show – Teddy Socks
My soft, calf-length socks are my sole mates. They're comfy as can be and made of a cotton, nylon, spandex blend. Machine wash warm, tumble dry medium, and use non-chorine bleach as needed.
More Info/Buy
$12.00

Barefoot Glitter Lip Gloss
Step up your natural appeal in Barefoot, a bronzy nude glitter lip gloss that plays up your pout to sparkling sunkissed perfection.
More Info/Buy
$6.99

Bankroll Glitter Lip Gloss
Stay classy in Bankroll, a warm desert rose glitter lip gloss with cool girl vibes.
More Info/Buy
$6.99

Happy Hour Mini Lip Kit
Happy Hour is a beautiful shade of berry that belongs on your lips, not the rim of your glass. Get it in a mini size that's perfect for sampling, traveling or gift giving.
More Info/Buy
$3.99

Rebel Mini Lip Kit
Put on Rebel lip color and test your limits with this dark-red hue that brings out your inner bad girl. Get it in a mini size that's perfect for sampling, traveling or gift giving.
More Info/Buy
$3.99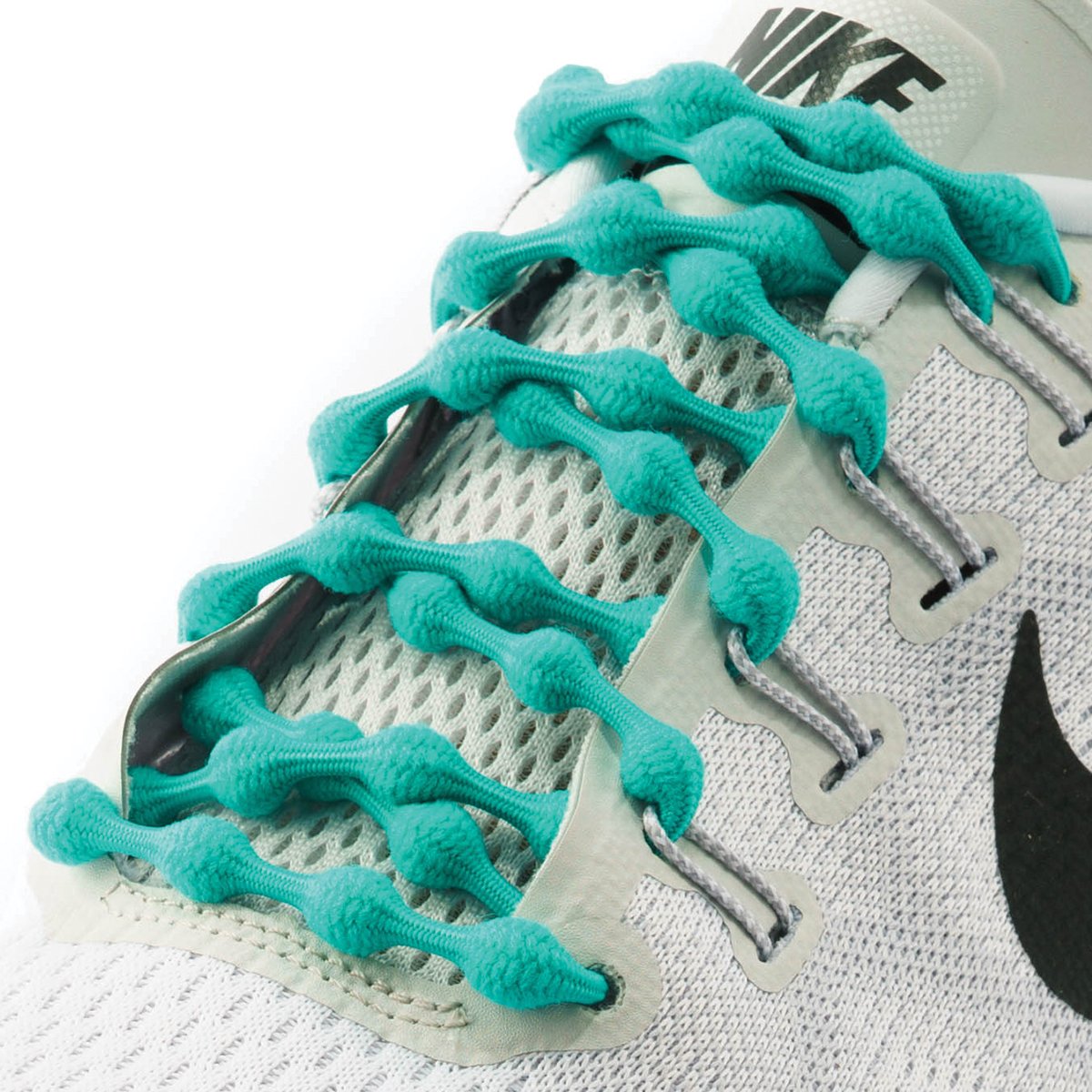 Caterpy Laces
Elastic bump technology holds customized tension throughout all eyelets. Caterpy Laces strives to solve all shoelace issues. These issues range from inconsistency of tension throughout the shoe, lack of adaptivity for different foot shapes and inconvenience of tying laces. Caterpy Laces are the only no-tie shoelaces that are approved by sports medicine doctors and podiatrists. Perfect for convenience and performance.
More Info/Buy
$9.95
Of course, I will continue adding onto this list. For my complete 2019 Holiday Gift Guide, click here.
We know there are a lot of people on your holiday list to shop for, so we thought it would be helpful to give you even more great gift ideas! Check out these great gift ideas for all the women in your life. There's something for everyone!