If you're looking for Modern Mexican Cuisine in Ft. Lauderdale, you're going to want to check out Dos Caminos Restaurant .




I am a big fan of Mexican Food, so I couldn't wait to give it a try during our stay at the Sheraton Fort Lauderdale Beach Hotel (because it is located inside of the hotel). No worries, if you are not staying at the hotel free valet is available to you.


Appetizers
We knew we'd be ordering the guacamole, not only because my hubby and daughter love it but also because the guacamole is made fresh to order.




In addition to traditional guacamole, you can also get the Jumbo Lump Crab-Chipotle, Mango, Papaya-Habanero or Bacon, Chicharrón, Pickled Jalapeño but we opted for the traditional.




While I did try the guacamole (my husband wouldn't take no for an answer), I ended up munching on the chips and salsa it came with.




I am a big fan of chorizo so I ordered the chorizo fundido and it was delicious! The chorizo fundido is made up of melted menonita, oaxaca and cotija cheeses, mexican dark beer, spicy chorizo and it's served with warm corn tortillas.


Main Course
I ordered the Skirt Steak Asada and roasted market vegetables. I loved my steak because it was extremely flavorful (I only wish it the steak was bigger or that I hadn't eaten it so fast).




As a side dish, I ordered the Mac N' Chorizo (I told you, I love chorizo).




My husband opted for the dos enchiladas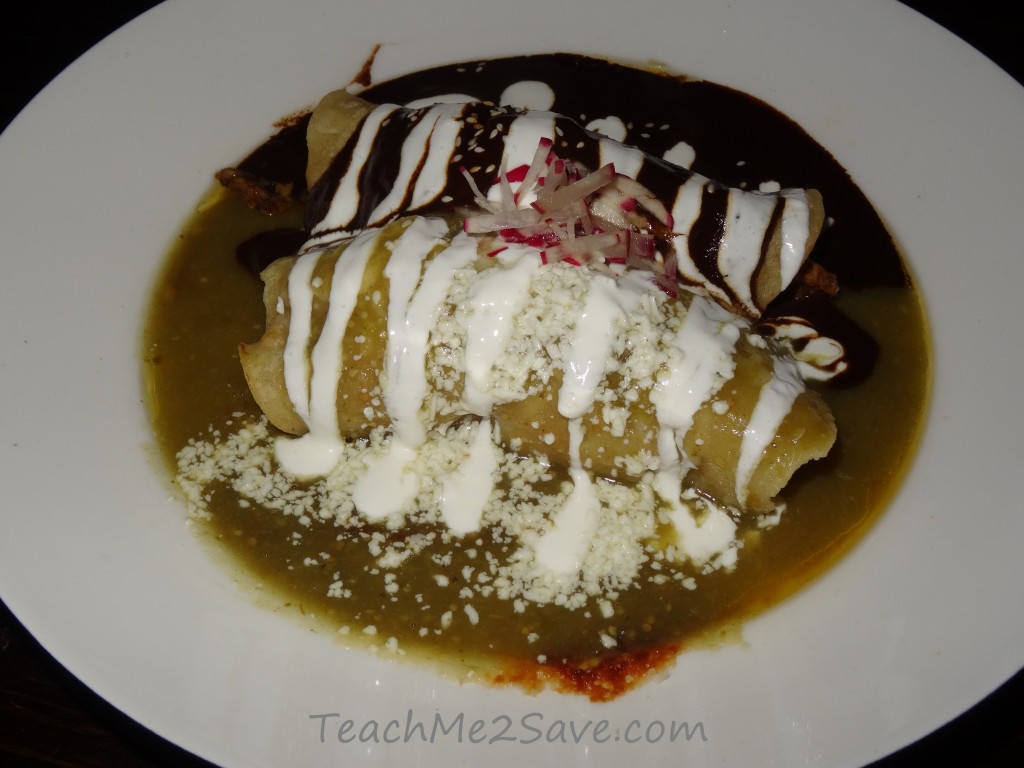 My kiddos ordered off of the kids menu which had both Mexican and American food (Tacos, Chicken Fingers, Turkey Sandwich, Cheese Pizza). My daughter got the turkey and cheese sandwich. My son ordered a cheese pizza.


Dessert
For dessert we feasted on the white and dark chocolate fondue…it comes with both white and dark chocolate to dip the churros, bananas and strawberries into.




All of us left Dos Caminos Restaurant satisfied and full.




Note: While our meal was included in our stay. ALL opinions are my own!