If you're looking to beat the Florida heat, then a trip to Blizzard Beach at Walt Disney World might be in order. This water park is literally chilled out – the concept is based around the idea of a ski resort that has melted and turned into a water park. The snowy theme will keep you cool even as the Orlando sun beats down!
Before this school year began, my family and I made a trip over there for their media day. Not only were we able to enjoy quality time together as a family but we had fun doing it. How can you not have fun at a water park, especially one that has the largest lazy rivers in the country (at almost 1 mile long), keeps its water temperature between 78 and 82 degrees and offers a great culinary experience.
Fun Facts About Disney's Blizzard Beach Water Park
Did you know that Blizzard Beach is the third most visited water park in the world? Wow! And it's no surprise why, because there is an activity for every taste and age at the park. There are gentle attractions for the mild-mannered, such as a relaxing wave pool and a kids-only area complete with a snow castle fountain; and there is also plenty to entertain thrill-seekers. If you'd like to take a ride on one of the world's tallest and fastest water slides, then head over to Summit Plummet and prepare to be dropped twelve stories. Gulp!
Ready to take the plunge? Here are four can't-miss tips on how to plan a perfect day out at Blizzard Beach this summer:
Tips For Making The Most of Your Blizzard Beach Visit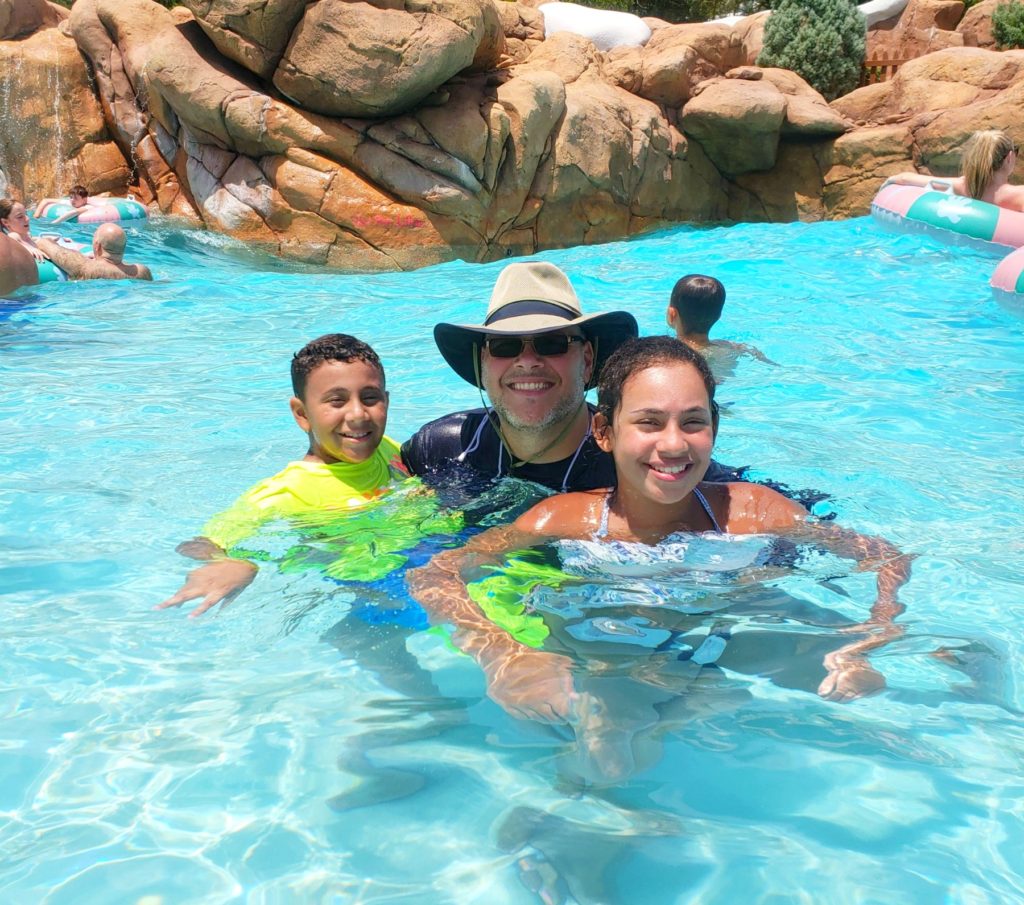 Follow the dress code: Blizzard Beach's dress code is family-friendly swimwear without anything metallic or sharp (Such as zippers or buckles). Very young children need to wear swim diapers. Additionally, wetsuits and jeans are not allowed on select rides. (Although I doubt any of you were planning to wear jeans on a water slide anyway!)
Plan an Incredible day: For summer 2018, Incredibles 2 is taking over the Ski Patrol Training Camp with a number of fun surprises, including dance parties, giveaways, limited-time food and drinks, duck races and other challenges for the kids – so don't miss out!
Get more out of your visit with Park Hopper Plus Option: With the Park Hopper Plus Option, you gain admission to multiple theme parks during the day of your visit, plus a specified number of visits to select attractions; click here for all the details.
Rent a Polar Patio: Getting your own Polar Patio gives you a comfy place to sit, a locker, towels, a cooler full of ice and bottled water, refillable drink mugs, and attendants to help with anything else you may need. Polar Patios are first come, first served, so it's a good idea to reserve one in advance by calling 407-939-7529.
The Food
The food there is so good! Eating there is really a culinary experience because they offer more than just snack items. They even have vegetarian and gluten free options.
For current Blizzard Beach hours and to purchase tickets, click here.