I have said it before but it is worth mentioning again, dating your spouse is so important. That is why every time we get an opportunity to go out on a date, we take it. So, when they asked us to come check out Tanzy Restaurant again because they updated their menu we wasted no time finding a babysitter. After all, we had been to Tanzy Restaurant before and loved that food and it was a chance for us to enjoy a date night.
Appetizers
We were starving, so these appetizers arriving quickly after ordering them was fantastic.
Bufala Mozzarella Caprese
*red + yellow toybox tomatoes, extra virgin olive oil, aged balsamic, micro basil
Parma Plate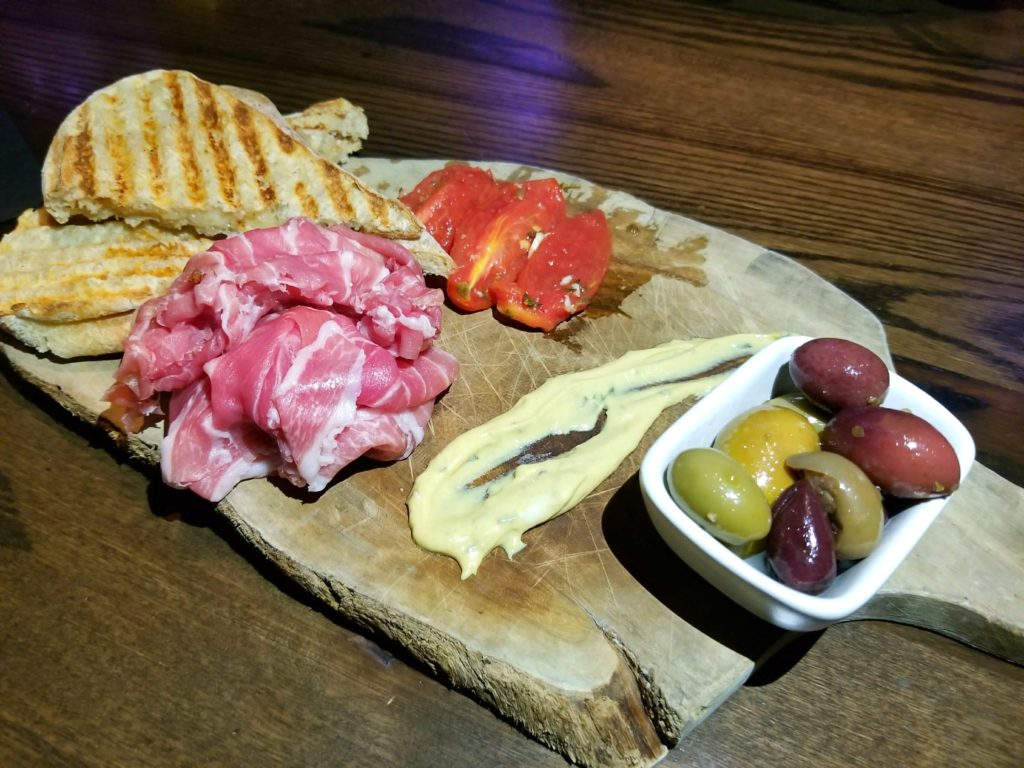 *PROSCIUTTO | oven-roasted tomatoes, marinated olives, rosemary mustard, parmesan panino (which is like a grilled cheese sandwich but with fancy cheese and fancy bread)
Housemade Meatballs
*San Marzano tomato sauce, whipped ricotta, basil
Main Course
Wagyu Skirt Steak
*8 oz., Australian Wagyu, Darling Downs, Victoria, Australia, Wet Aged 21+ days
I can't resist ordering a good steak!
I also love potatoes and loved these the last time, so I ordered them again.
Fingerling Potatoes
Stuffed Whole Lobster
Art really enjoyed his meal!
Dessert
No meal is complete without dessert.
Tiramisu
My daughter loved this so much the last time we ate there that she made us promise to bring some home…so we did.
Concord Cake
Great food, time alone with the hubby…it was a wonderful evening!
*A special thank you to Tanzy Restaurant for inviting my hubby and I to try their menu items so that I can share my thoughts with you. Of course, all opinions are my own.