Since eating out everyday isn't going to happen (although that would be amazing), we've developed a routine of eating out on weekends. The hard part ends up being trying to decide where to eat because that involves finding a restaurant where we can all get something we want. Being that all of us enjoy hamburgers, getting invited to try out Bobby's Burger Palace in Dadeland Mall was the perfect spot for lunch.
My husband wasted no time going online to check out the menu, so by the time we got to Bobby's Burger Palace we already knew what we wanted to eat.
We did the BBP 1-2-3 (get in line, place our order and take a seat).
So, this is what we feasted on…
If you want french fries and onion rings, you should order The Undecided.
If you are a fan of bacon, you should order the Bacon Cheese Fries.
I went with a classic burger but my husband, Art, wanted to try the Dallas burger…crunchified.
My daughter ordered the Brunch Burger.
My son got the kids meal which included a hamburger, fries and a drink.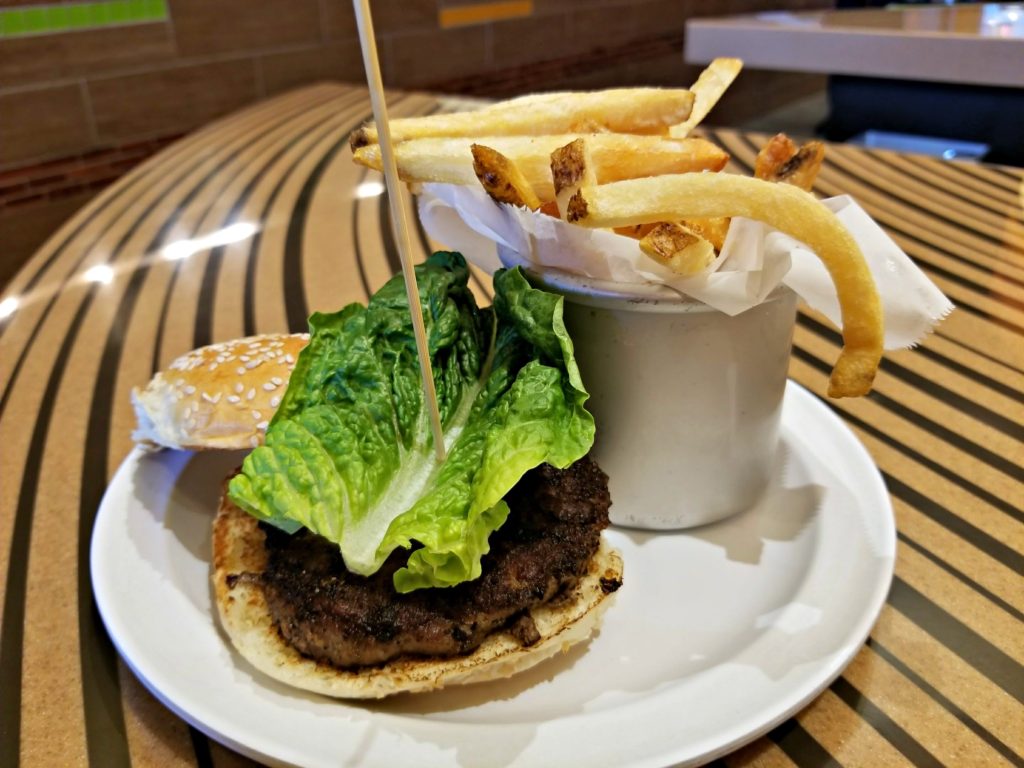 Of course we had to get shakes.
I opted for a Vanilla shake, Art couldn't resist ordering the Cookies 'n Cream, my daughter order the mint chocolate chip and my son got the black and white shake.
I love the decor and the table set up was definitely interesting as it makes you feel as though everyone is dining together. Located inside Dadeland Mall (7535 North Kendall Drive Miami, FL 33156), be sure to check out Bobby's Burger Palace for delicious burgers and shakes.
**The restaurant is located by the West entrance near Macys, Urban Outfitters and the Cheesecake Factory on the 2nd floor**