Are you prepared for America's sweetest holiday? This is post is a sponsored conversation with Crest. However, all thoughts and opinions are my own (as always).

Are you prepared for America's sweetest holiday?
Halloween is almost upon us and I still have a few things to do. There is still candy to be purchased and although I have already bought my son's costume, my daughter is waiting on some stuff to arrive so that she can finish her homemade costume…she is dressing up as Winnie The Pooh this year. I told her I could buy her a costume, but she insisted.
What do you have planned for Halloween?
When the kids were younger, we used to take the them to festivals on Halloween so they could enjoy the food and carnival games but now that they are older, we have just recently started allowing them to go trick or treating. Even though I don't really them eat much of the candy they collect (I have some trust issues), they do get to eat some candy that I have purchased or really inspected. Be sure to inspect their candy to make sure it is in its original wrapper and hasn't been opened.
Here are 3 more Halloween Safety Tips
Use a flashlight or place reflective tape on the costume so that they can be seen at night.
Be careful with long costumes, make sure they fit right and aren't dragging on the floor to avoid tripping.

Only go to homes with a porch light on and remind them to never enter a home or car for a treat
Another big one is, having your kids brush their teeth after eating Halloween candy and treats. The same goes for you if you plan on indulging that evening. Avoiding the temptation of all the sweet treats you're likely to encounter is nearly impossible, but taking care of your teeth should still be a priority.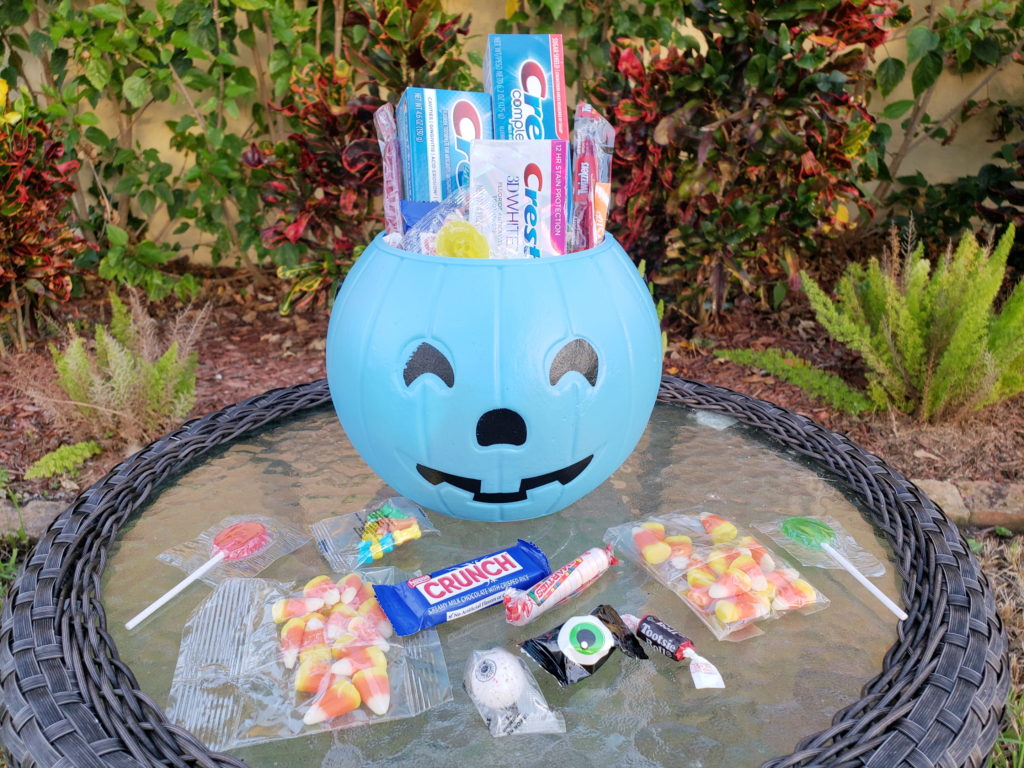 Did you know that…
Seven in 10 parents enforce a stricter teeth brushing and flossing routine on Halloween, and 41% compensate for Halloween candy by serving a healthier dinner on the holiday itself or the next night.
86% of parents eat candy that was given to their child while trick-or-treating.
The average parent eats one-fourth of their children's Halloween candy.
Over 50% of parents admitted that they snuck a few pieces of candy from their children's candy stash without them noticing. 34% of parents insisted on "inspecting" the candy, only to hide a stash for themselves. Only 4% of parents reported that they do not eat their child's candy.
58% of adults do limit their candy consumption on Halloween night and 75% of parents limit the amount of candy their children eat on the holiday.
*Based on Crest Halloween Survey Stats
Halloween wouldn't be the same without Halloween candy!
Crest proves this point by bringing a group of school-aged children together for a focus group where they are asked to test out some new healthy alternatives for the season. Check it out below…
Are you prepared for America's sweetest holiday?