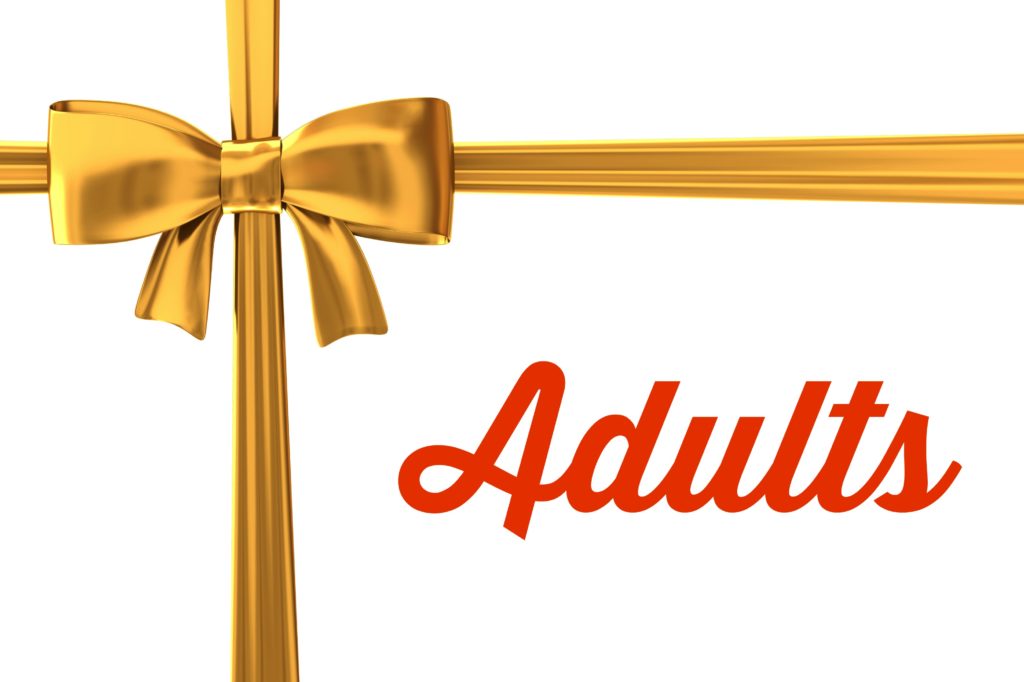 BrainTap Bluetooth Headset
BrainTap uses unique frequencies of light and sound for brain wave entertainment. In just 22 minutes of deep relaxation, your brain will be guided to: ***RELAX – Proven Scientific techniques allow your brain the rest and recovery it needs by reaching various states of consciousness. ***REBOOT – Clean the slate of the unimportant and reinforce the most valuable information for better memory and brainpower. ***REVITALIZE – Our sessions are designed to build a resilient mind and fit body for life.
More Info/Buy
$647.00
TAPfit
Join over 123,000+ Empowered TAPfit Women in Over 52 Countries Worldwide. TAPfit is more than just a dance workout… it's an empowering community of women just like you, who want to dance their way to a stronger body and mind. Their slip-on taps means you won't even realize you're working out – you're just dancing and MAKING MUSIC! Skip the dull boring workouts and push-ups – just slip their taps over your flat bottomed shoes to transform them into dance shoes!
More Info/Buy
Price Varies
Under $200
Lipo Queen Shapewear
With three distinct designs – The Vixen, The Siren, and The Luna – and an Ultra Collection that offers the designs with a solid bodice for maximum compression, Lipo Queen™ is for anyone who wants to wear shapewear that will give them significant support and an actual body sculpting result.
More Info/Buy
Price Varies
Under $75
Loungefly X Disney Mickey & Minnie Snow Globe Crossbody Bag
Loungefly Disney Snowman Mickey & Minnie Snow Globe Crossbody Bag Let it snow, let it snow, let it snow with the Disney Mickey & Minnie Snow Globe Crossbody Bag from Loungefly. This super cool festival crossbody bag feature: -A vegan leather outer with printed details -Clear snow globe front with snow -Zip top closure -Removable chain crossbody strap. -Licensed Disney Product Grab this cute crossbody bag and bundle up.
More Info/Buy
$59.95
Under $50
Color Pop Letter Bead Bracelet
Fun, bold and bright!! We upped the name bead bracelet game with our new Color Pop Letter Bead Bracelets featuring super fun and colorful enamel letter beads. Perfect for stacking with a couple of your favorite sayings/names or wear them mixed in with your current bracelet stack. There's no age limit for these super fun bracelets! Wear your favorite people's names, short sayings, or a cute message.
More Info/Buy
$36.00
Home Alone: A Limited Edition Holiday Crate
"KEVIN!" Celebrate the 1990 classic Home Alone with a special edition holiday crate packed full of collectibles and gear inspired by the movie: Little Nero's Delivery Cap, Kenosha Kickers Pint Glass, Angels with Filthy Souls VHS Coin Pouch, Battle Plan Notebook, and Tarantula Pin!
More Info/Buy
$49.99
Rise Up Journal
Paper Sunday journals feature Smyth-sewn binding, which has the added benefit of being able to lie completely flat when opened. This is the highest quality and most durable binding on the market. It is the perfect journal to unpack your dreams, write down your prayers, and inspire your day!
More Info/Buy
$32.00
Cooling Cuff
A veteran-owned business, Cooling Cuff is solely focused on helping your body cool down properly. Wear it on your wrist for the optimal place to cool down during the summer heat. Cooling the body at the wrist can alter thermoregulation, rapidly lower core body temperature and quickly restore temperature homeostasis. That means athletes can train longer and run faster without their bodies using all their energy to cool down.
More Info/Buy
$39.95
August+Monroe 3-in-1 Blemish Camouflage Pen
Don't let a few breakouts ruin your day. Throw August + Monroe's Blemish Camouflage in your purse and you're good to go. The on-the-go concealer treatment heals and conceals skin blemishes at once. That means no more guilt wondering how bad your breakout will look when you get home. Plus, it's color-changing technology has the ability to mimic your skin tone. Use it as a primer, concealer, or nighttime spot treatment too. Within four months of launching, Blemish Camouflage was ranked Amazon's Choice for blemish treatments as well as #1 New Release.
More Info/Buy
$40.00
Under $25
MyBevi Classic Stainless Steel Premium Grade Insulated Travel Tumbler
MyBevi is your best friend this winter. What sets this brand apart from competitors is how easy it is to carry your phone, keys and a tumbler while on-the-go. The collection offers stainless steel tumblers for everyone that are made to endure all weather conditions and activities. Get your coffee fix for the day or quench that thirst with ice-cold water. Eco-conscious consumers will be glad to know that this small family business is doing its part to provide sustainable solutions for a healthier future for our planet.
More Info/Buy
$24.99
Heyy Ms. Parker Bixa Lipstick
Are you ready to turn heads with this gorgeous color combo of fuschia, purple and plum. Ms. Parker is a fictional character in the Friday film series who captured the eyes of men in her neighborhood. Are you ready to show up and show out with Heyy Ms. Parker. Step out of your comfort zone with this bold combo and make a beauty mark.
More Info/Buy
$25.00
Friends: The Official Advent Calendar (2021 Edition)
Friends: The Official Advent Calendar (2021 Edition) takes readers back to even more iconic moments from the beloved hit show. The sequel to Insight's best-selling Friends: The Official Advent Calendar contains twenty-five days of surprises and brand-new unique keepsakes and trinkets ranging from fun paper ornaments to classic Friends-inspired recipe cards and more. Nostalgic and fun for Friends fans of all ages, Friends: The Official Advent Calendar (2021 Edition) is the perfect way to capture the holiday memories from the series, or create your own, as you celebrate the holidays with this timeless collectible. The ultimate stocking stuffer for Friends fans!
More Info/Buy
$19.20
Marvel: The Official Advent Calendar
Filled with more than thirty surprises spread out over twenty-five days, Marvel Advent Calendar is the perfect gift for any Marvel fan. Celebrate the holidays and your favorite Marvel moments with this action-packed advent calendar loaded with a universe's worth of exclusive mementos. • More than 30 surprises: From greeting cards to paper ornaments, buttons, booklets, and more, Marvel Advent Calendar is bound to excite fans with adorable souvenirs and holiday-themed keepsakes spread out over the course of 25 days. • The ultimate stocking stuffer for Marvel Fans: Marvel Advent Calendar will make every day an adventure for fans of all ages. • Build your Marvel collection: Marvel Advent Calendar is the latest in Insight Editions' fan-favorite Marvel library, standing alongside Marvel Eat the Universe: The Official Cookbook, Marvel's Spider-Man: From Amazing to Spectacular, and many more best-selling titles.
More Info/Buy
$19.88
Looking for more gift ideas? Be sure to check out our other categories as well!