Excited to give these items to family and friends this year and donate them to people in need. *As part of my partnership with these brands, I have received each one of these items and have featured them in this year's gift guide.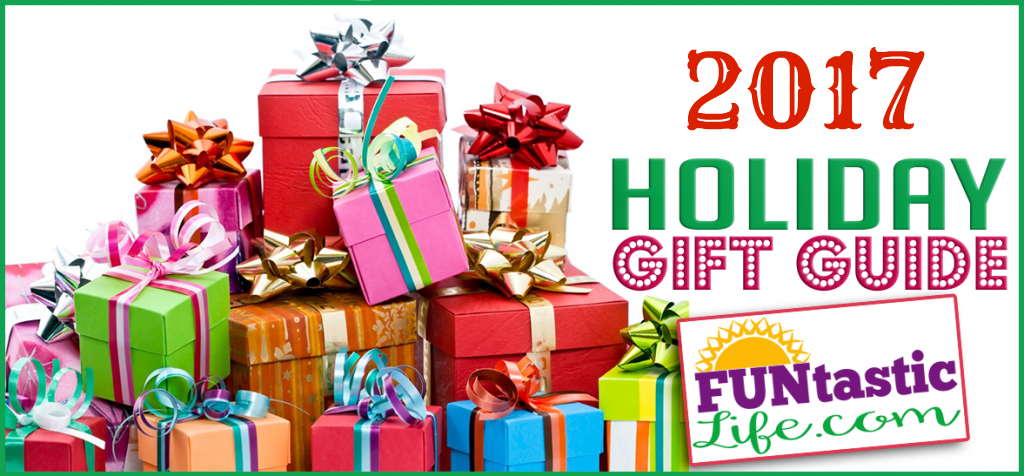 Welcome to the FuntasticLife.com 2017 Holiday Gift Guide!
This year's gift guide features some of the hottest and best gifts for your loved ones. Given how hard finding the perfect gift for that special someone can be, I hope this helps make the gift buying process easier for you.
Each item listed offers a photo but for a full description, the price and a link on where you can find more information and/or purchase it, simply click on the photo and you'll be redirected to that category's detailed gift guide.
Click on the appropriate tab within the guide to see photos of the items in your desired category or use the links below ?
Did I mention that we'll also be doing some giveaways? Be sure to check back new giveaways.
Lugz Women's Seabrook Sneakers Giveaway
Lugz Women's Seabrook Sneakers Giveaway

$25 Target Gift Card Giveaway
More giveaways below!!!
2017 Holiday Gift Guide
Adults
Kids
Home
Tech
Food
Pets
Books
Stocking Stuffers
You can also enter our other giveaways:
Pokémon Center Trainer Pack Giveaway