A few weeks ago I was able to do the Sea Trek Experience at the Miami Seaquarium and it was surreal!!! I didn't expect to love it as much as I did.




I had the sea animals all to myself except for the 3 Miami Seaquarium employees that were in the tank with me (they were all super sweet). After watching a short informational video it was time to get in the tank and get my Sea Trek started. I was excited! After putting on the 75 pound helmet that would be supplying my air (no worries, it doesn't feel as heavy in the water) I got inside the water.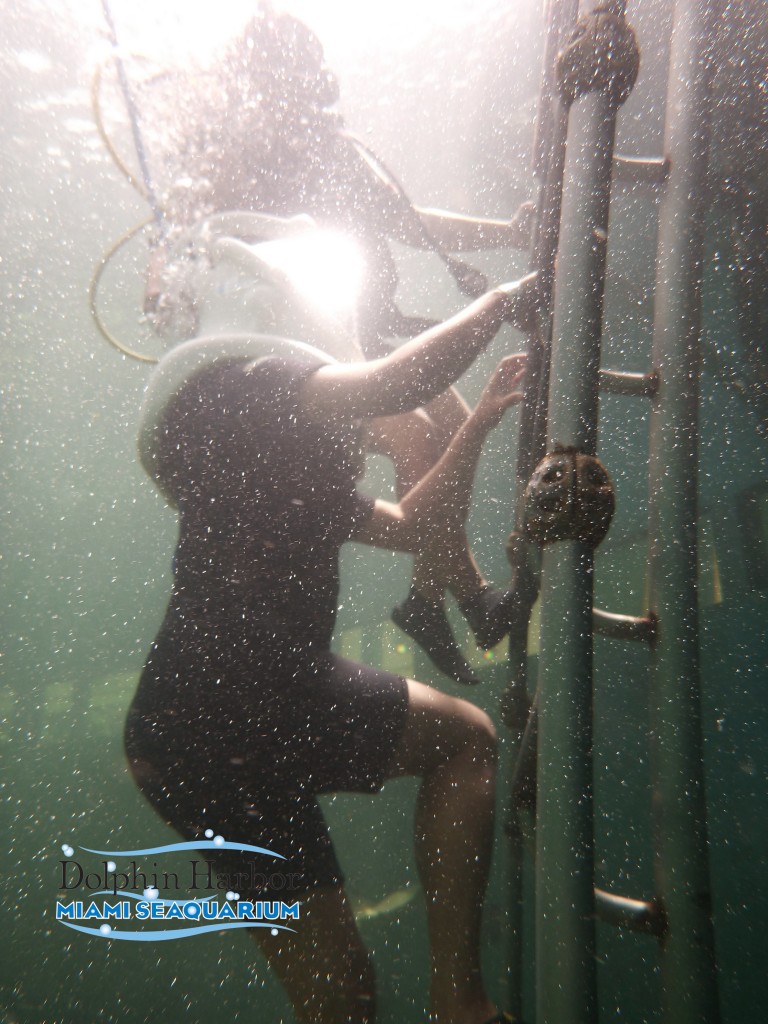 Being inside the reef tank with the various fish, stingrays and a sea turtle all around you and all within reach was amazing! They were all around us as one of the employees was feeding the animals and all I could do was watch in awe.




I was allowed to stick my hands out and touch them as they swam by and even though they told me it was safe to do I was a little bit nervous. Thankfully, I was able to push that aside and make the most of my Sea Trek Experience because it made it all the better and memorable.




At one point I was handed a bottle of food to feed the fishes and the sting rays…it was unreal because I was swarmed by Sting rays and beautiful fish. The fish nibbled on me a bit and I still have a small scar to prove it but every time I look at it, I remember the Sea Trek Experience and it brings a smile to my face.




It was so cool seeing all of the sea life but seeing my husband and kiddos through the windows as I walked around the tank made it more special. They loved being there cheering me on and I loved having them there!




I truly LOVED my Sea Trek Experience at the Miami Seaquarium and I highly suggest you give it a try. It's a memory I'll cherish forever.




Disclosure: I was given the opportunity to experience the Sea Trek Experience in order to facilitate my review. ALL opinions expressed here are all my own.