Since our daughter was two and a half years and while our son was still a newborn, our family has enjoyed a yearly tradition of attending the Ringling Bros. and Barnum & Bailey Circus…and this year was no different.
We arrived a bit earlier for their pre-show event where we grabbed some clown noses and made it a point to take a picture with the Tabayara Maluenda, the tiger trainer.
After getting some nachos and some other food for the family, we found our seats and waited for the show to begin. This circus is something that we look forward to every year and in our house, it is the adults who are most excited, LOL.
Of course the show didn't disappoint!!!! This year my 5 favorite acts were…
Seeing the

two-humped Bactrian camels

and watching the Mongolian Cossack Riders perform ballet moves on the camels effortlessly and skillfully.
The

Mongolian Marvels

. One of them lifted more than 550 pounds with his teeth! They also built an 8 person pyramid with a combined weight of over 880 lbs. using their heads to keep them up. It was really interesting to watch.
Alex & Irina

. Irina is extremely talented (she can dance, do the hula hoop & more) and they were both very entertaining throughout the show. Normally, the dog act isn't one I particularly get into BUT this time  their talented (and cute) poodles really kept my family and I engaged. We really enjoyed it.
Benny Ibarra on the 16,000-pound Wheel of Steel. Every single time he did a trick on the spinning wheel, I held my breath or gasped (maybe a combination of the 2). It definitely had us all on the edge of our seat.
The Trampoline, BMX and Slackline & Parkour routine was extremely engaging and super fun to watch! *This should probably be 3 bullet points but since it all seemed like 1 amazing act to me, I am grouping it together.
Of course, I loved seeing a woman shoot out of a cannon and seeing the aerialists perform but I said I would only share 5 of my favorite so that's what I am doing.
It was another great night at the circus for our family and we are looking forward to when it comes back into town again next January.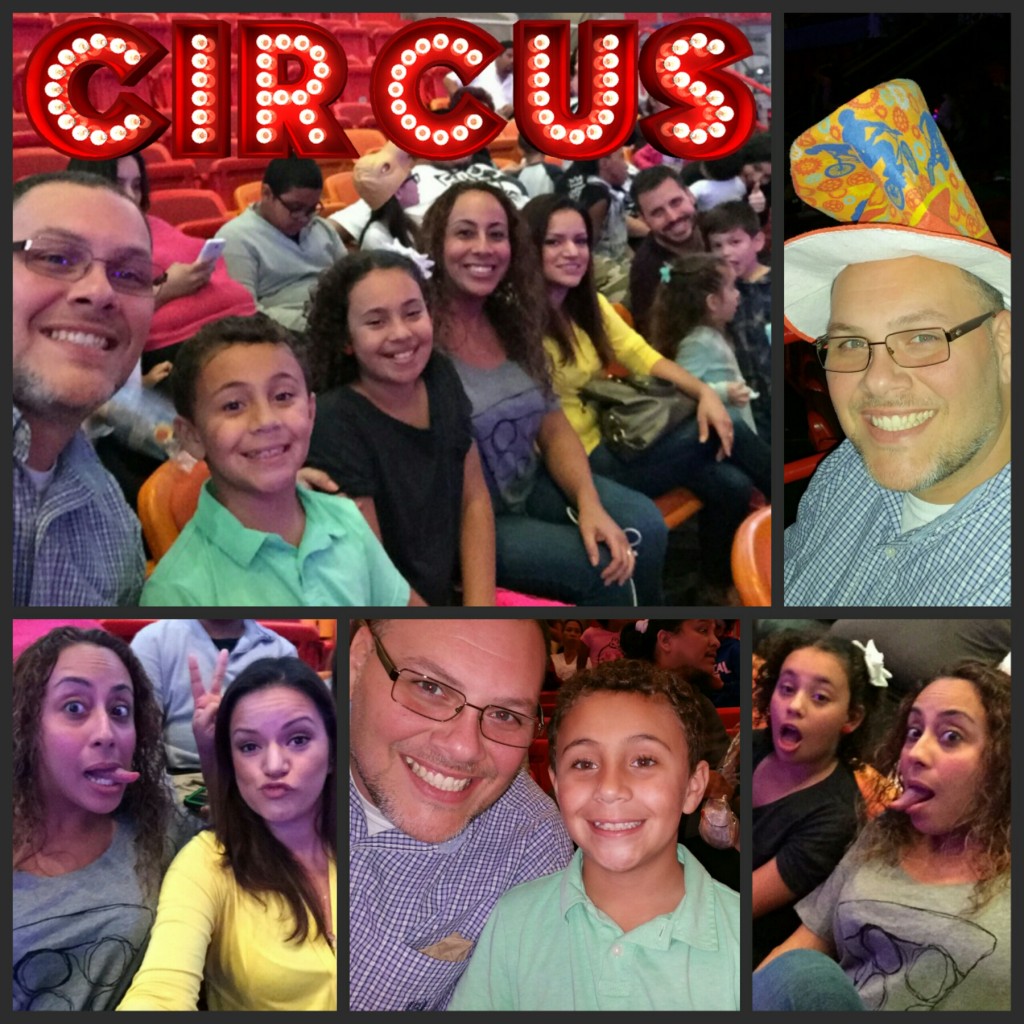 Tickets for Ringling Bros. and Barnum & Bailey Circus XTREME are on sale at the arena box office, all Ticketmaster retail outlets, www.ticketmaster.com, or by calling 1-800-745-3000.
Tickets were provided to my family in order to facilitate my review. However, ALL opinions are my own.