Now that the kids are older, ordering a cheese and pepperoni pizza is no longer a luxury because they want to choose their own toppings. Being that I am a strictly pepperoni pizza kind of gal that doesn't work for me. Thankfully, there are restaurants like MidiCi where everyone can choose the toppings they want. Problem solved.
From the moment you step inside the new MidiCi location in Fort Lauderdale, you can see it is not your typical pizza joint…there's even an olive tree inside the restaurant. The atmosphere is inviting, there's an area for selfie polaroid pics, hooks under the tables for your purses and the bathrooms are fancy!
Once you've checked out the menu, you go up to the "pizza bar" (which I imagine is not the official name for it) and place your order.  You can then choose to watch them make it or take a number back to your seat and wait for your food to be delivered.
Fun fact: The pizzas are cooked in 1 of 2 wood burning ovens, that were also imported from Italy, at a temperature of 1000 degrees for 90 seconds!
Fun Fact: They use ingredients that are mostly imported from Italy.
The problem with the menu is that there are too many good things to choose from. Here's what we tried (and loved).
Appetizers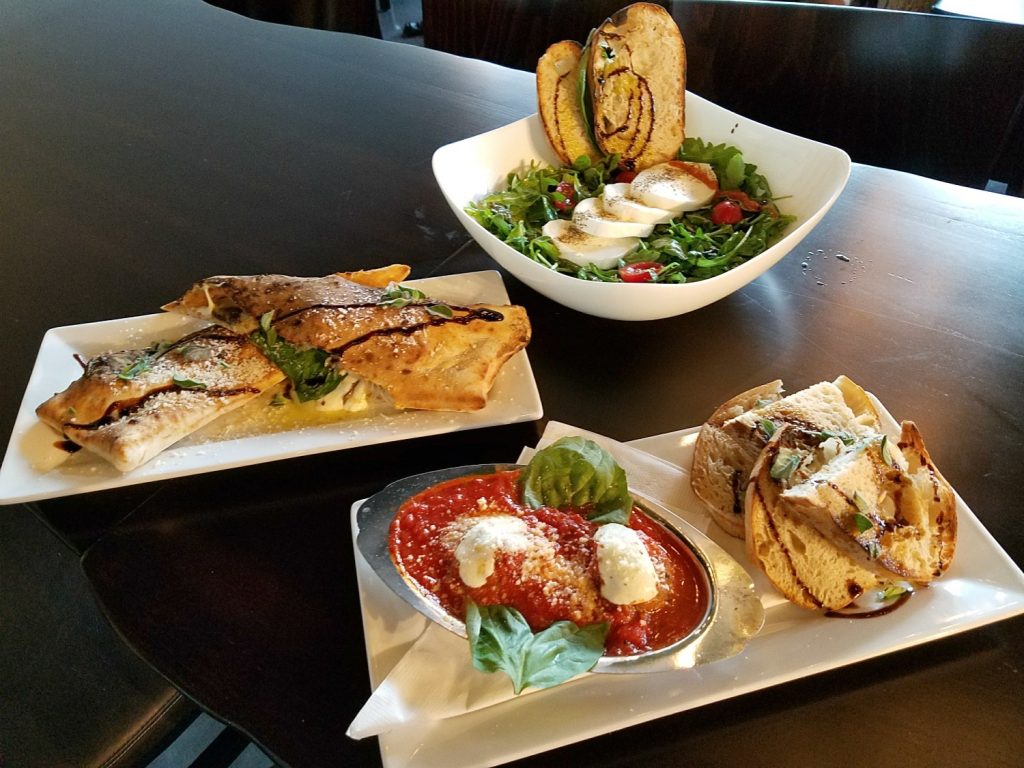 Housemade meatballs with fresh mozzarella
Wood-fire baked truffle cheese bread
Caprese Salad
Pizzas
Double Pepperoni (Doppio Pepperoni)
Pepperoni and Bacon Pizza
Genoa's Pizza (Pizza Genovese)
Dessert
Signature Nutella Calzone with Fresh Berries
Drinks
Soft drinks (and pumps so that you can make your own Italian sodas)
MidiCi serves traditional Neapolitan cuisine with fresh, natural, non-GMO ingredients, and guests can select from traditional and signature menu options or create personalized Neapolitan pizzas, all baked to perfection. MidiCi invented and trademarked "fast-fine," fine dining made faster.
Check out this quick video of our MidiCi Experience:
MidiCi Fort Lauderdale is now open at 510 N. Federal Highway, Fort Lauderdale, Fla., and is open Sun – Thurs 11 a.m. – 1 a.m., Fri – Sat 11 a.m. – 2 a.m. For more information, please visit MyMidiCi.com
We truly enjoyed our MidiCi experience!
*A special thank you to Mike Dansak for the tour of the restaurant and to Midici for inviting my family and I to try their menu items so that I can share my thoughts with you. of course, all opinions are my own.