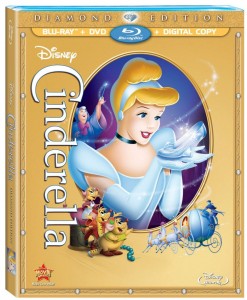 August has been quite the travel month for me…I was in New York 2 weeks ago, I am in L.A. right now and I am excited to announce that I will actually be headed back to L.A. next Wed. for a Walt Disney Studios bloggers trip where we will celebrate the upcoming releases of Finding Nemo 3D, Secret of the Wings and Cinderella.  You can imagine my excitement when I got the email inviting me, I did a happy dance (yes, I literally did a dance to show my excitement).

I recently received the itinerary and I am super stoked about this trip. We'll get to watch advance screenings of Finding Nemo in 3D (Yay!) and Secret of The Wings (my daughter may be jealous), take behind-the-scenes tours, do talent interviews, make a special trip to Disneyland & California Adventure (Yippee!!), and we'll get the chance to preview some of their new consumer product lines.

Check out the trailers for the movies we'll be learning more about during this trip below (you can click on the movie title if you are unable to view the video) and be sure to follow along with #DisneyInHomeBloggers on Twitter.

Finding Nemo in 3D (In Theaters 9/14 & Available on Blu-ray + DVD Combo Pack 12/4)



Click on "Read More to see the rest of the post

Cinderella: Diamond Edition (Available on Blu-ray + DVD Combo Pack 10/2)



Secret of The Wings (Available on Blu-ray 3D, Blu-ray + DVD Combo Pack & HD Digital Download 10/23)



Did I mention that I was excited about this trip???
Disclosure: I am on this trip as part of a Disney press trip. All of my travel, lodging and meal expenses have been covered by them. No other compensation has been received. However, all opinions are 100% my own (I wouldn't have it any other way)!