This conversation is sponsored by Mayfield Creamery. However, all opinions are my own.
Ice cream Fridays have become a weekly tradition for my kiddos and I. It all began when one of the kiddos (or maybe even both) weren't too thrilled about having to go to school. I thought an incentive for attending without daily complaints would help so, I told them that we'd celebrate "surviving" the school week by eating ice cream after school that Friday. Over 5 years later and we're still getting ice cream every Friday.
This past Friday, my husband returned home from a work trip early and we were able to spend the rest of the day together. Our plans included having lunch, a trip to the pumpkin patch and because it was Friday, eating ice cream.
After having lunch and visiting the pumpkin patch, it was time for ice cream. So, we decided to stop by Publix to pick up some Mayfield Creamery we could enjoy from the comfort of our own home.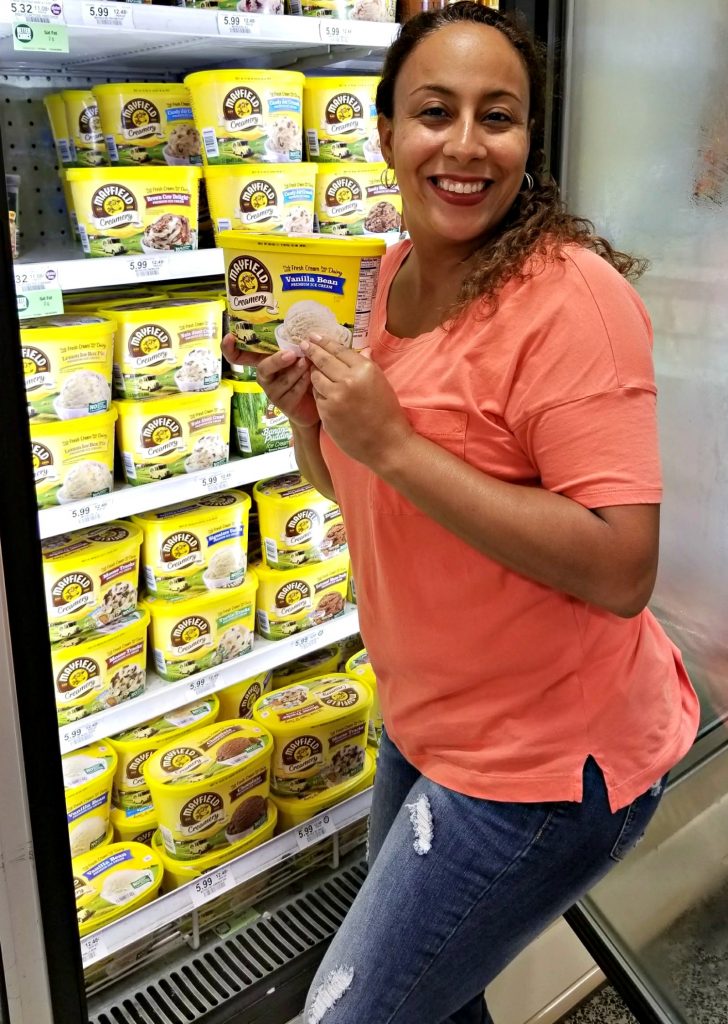 With so many flavors, it was hard to choose but they finally narrowed it down to 2 flavors…Smoky Mountain Fudge and Brown Cow Delight. *I personally like Vanilla or Chocolate Chip Cookie Dough
With delicious ice cream and getting more scoops than they usually do, I'd have to say that our ice cream Friday was a success!
My husband seemed to like it as well.
Now available at Publix stores throughout Florida, Mayfield Creamery ice cream sets itself apart by using fresh cream from their own dairy – with no artificial growth hormones – from family recipes that have been perfected over three generations. With a variety of iconic signature flavors, you can savor the genuine southern homemade taste from the comfort of your own home.
What Mayfield Creamery flavor will you be trying?