My kids have really been looking forward to seeing Storks, which is why they weren't to happy about me having watched it in LA. Thankfully it is now officially in theaters! Of course, they want to go and see it and since I enjoyed the movie, I have no problem watching it again. I am actually looking forward to it.
Not only are there scenes from the film that cracked me up, there were also deep messages that both the adults and kids can learn from. Family and its importance being the most prominent.
Whether it is that there is no one family dynamic or that each family is different, the film also stresses the point that quality time with the family is so important. As adults we are always so busy trying to provide for our kids that we forget that in the process our children are growing up and we are missing it. Even more is that all they really want from us is our love and time.
Storks is a fun movie that both the kiddos and the adults will enjoy. It can also be used to create conversations with our kiddos. Go and Enjoy Storks With Your Flock!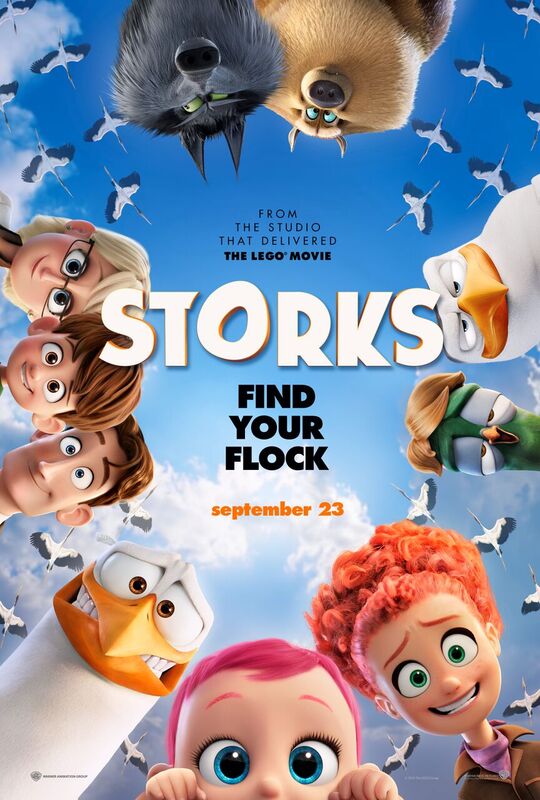 Storks deliver babies…or at least they used to. Now they deliver packages for global internet giant Cornerstore. Junior, the company's top delivery stork, is about to be promoted when he accidentally activates the Baby Making Machine, producing an adorable and wholly unauthorized baby girl. Desperate to deliver this bundle of trouble before the boss gets wise, Junior and his friend Tulip, the only human on Stork Mountain, race to make their first-ever baby drop – in a wild and revealing journey that could make more than one family whole and restore the storks' true mission in the world.
Stay connected to Storks: