Without a doubt, Jim Cummings LOVES what he does. Know for voicing the characters of Pooh and Tigger, he couldn't resist using their voices throughout our interview (which was a real treat!). I was amazed at how easily he is able to transition from the various voices, it definitely made our interview more fun.
Here is what Jim Cummings had to say…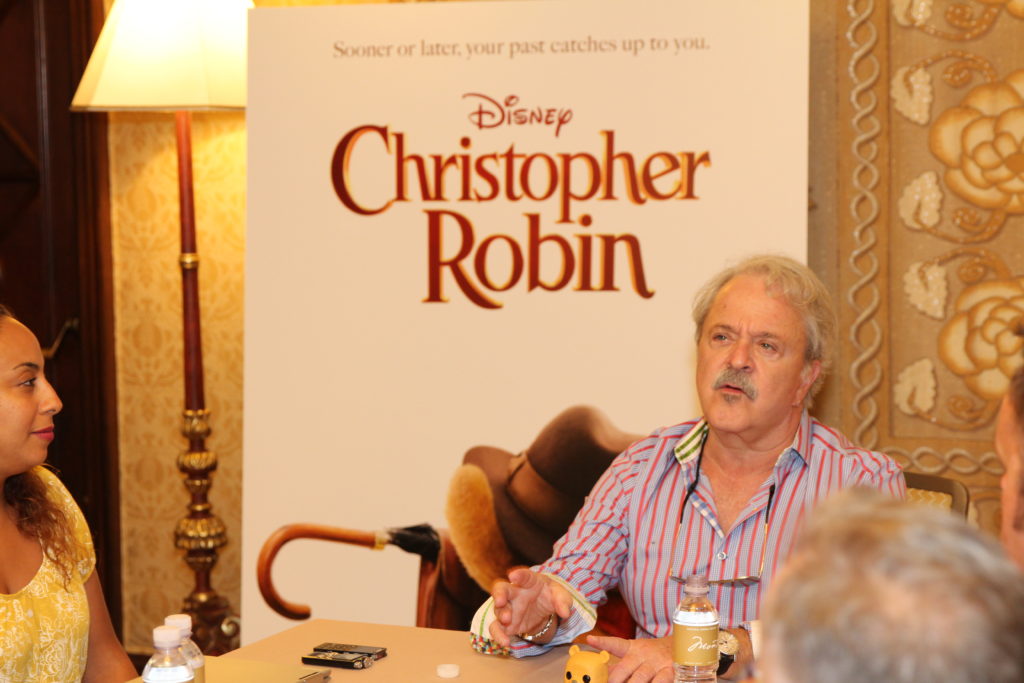 It isn't difficult for him to switching to the voices of Pooh and Tigger in the middle of talking. He actually did it quite often during the interview.
Coming up with a new voice is a "sculpting process" for Jim.
Jim does a lot of ad libbing with these character lines.
Fun Fact: His character Ray, in Princess and the Frog, was the only movie in which he didn't say one thing of what they wrote.
He loves the reimagining of his characters (Pooh and Tigger) in the film. "…it just feels great to be associated with such a beautiful franchise. It's not a franchise to me. It's a universe, sort of. The hundred-acre wood, everybody knows about it and everybody knows all those characters and they have a sweet spot in everybody's hearts and it's an honor…"
Jim considers it to be an honor and a privilege to bring them these characters to new generations. "…I've jokingly said 'Winnie the Pooh generation is every three and a half years because brand new set of Pooh fans.'"
One of the best things about his job is when he does a voice for a little child and then they realize, 'wow, doesn't really look like Winnie the Pooh.'
Jim did a lot of impressions of people as a kid.
Want to know more about the Christopher Robin movie? You can check out my Christopher Robin World Premiere Recap and my interviews with Ewan McGregor ("Christopher Robin"), Hayley Atwell ("Evelyn Robin"), Bronte Carmichael ("Madeline Robin") and Director Marc Forster.
Christopher Robin is officially in theaters!