Enjoy Sun, Sand & Smiles With The Help Of BJ's Wholesale Club


Summer is here which means the kiddos and I will be doing a bunch of activities to occupy our days. That being said, I know that there are a few things I need to get me ready for our summer vacation. So my kiddos and I headed on over to BJ's to check out what they had and while we were there we picked up the following…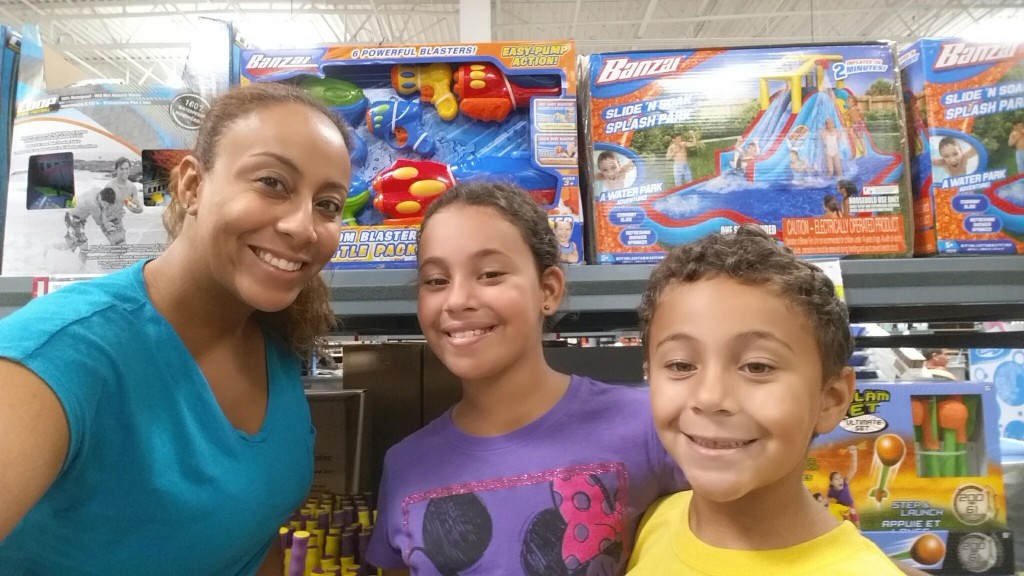 Sunscreen

Sunscreen is super important! While I enjoy being indoors (in the AC), that's not going to be an option all the time. The kiddos needs to run around or go swimming…basically whatever allows them to have a good time AND gets them tired (parents, you know what I am taking about!). It is scorching outside (especially in FL) so the sunscreen is an absolute must and I'll need lots of it. BJ's carries a range of sun care products from the leading brands of Neutrogena®, Coppertone®, and Banana Boat®. These products are in great value packs that help protect your family's skin.

We purchased the Banana Boat because they had an in-store coupon good for $2 off.




Bathing Suits

The kiddos are bound to do some water activities so I picked up bathing suits for my son that also came with a protective shirt.




While sunscreen and bathing suits are a must during the summer, there are some summer items that my kiddos just want.

Outdoor Summer Fun Toys

You can make your backyard their favorite spot with these fun items for children (and adults). That's why while we were at BJ's, we picked up the following items (chosen by the kiddos).

Boom Blasters (for a water day we have on our Summer Bucket List)




In honor of that water day, we also had to get water balloons!




Of course they wanted pretty much everything but we'll have to go back for some of these: spring 2015 catalog/page 13, spring 2015 catalog/page 14 & spring 2015 catalog/page 15.

We've already used the Boom Blasters and I can't wait for the water balloon fight!

Refer a friend to join BJ's Wholesale Club and you'll both receive a $10 BJ's gift card when they join.

Here's how it works:
Complete this registration form, read and agree to the Offer Terms below, and click GO to register. https://tellyourfriendsrewards.com/users/sign_in
Invite friends via email, Facebook, Twitter and LinkedIn.
   Once a friend registers online using your link and joins BJ's, you'll each receive a $10 BJ's Gift Card.
What summer fun items are a must for you???