Whether or not you have seen James Cameron's film, Avatar, you are going to love Pandora – The World of Avatar, a new themed area located inside Disney's Animal Kingdom. The Disney imagineers really went above and beyond in creating an environment that immerses you into that world.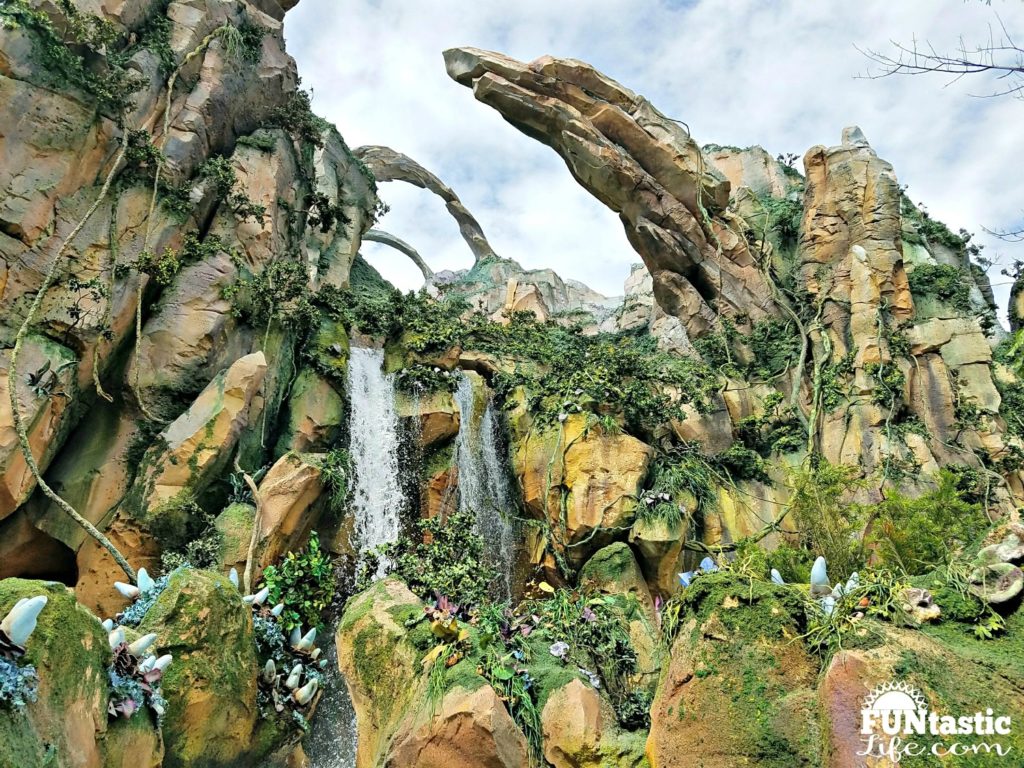 As you make your way around Pandora, you can take in all the sights as you explore the Valley of Mo'ara. With floating mountains, glowing fauna and flora and a native drum circle containing instruments that can be played by guests, you feel like you have been transported into that world.
Na'vi totems and other cultural items can also be found throughout the land as well.
Of course, while you are there you need to try their 2 rides…
Avatar Flight of Passage
It's a 3D ride that allows you to experience what it would be like to fly on the back of a banshee. After hearing the back story of why you are there, you enter and sit down on what looks like a jetski and put on your 3D glasses. Once the ride begins, you will not only be immersed in the smells of your voyage (like the smell of grass), you can actually feel the wind on your face and the banshee breathing in and out during your flight. It is absolutely amazing and definitely worth waiting for. *I suggest getting to the park as soon as it opens and heading straight over to this ride.
Na'vi River Journey
Get into a boat and journey into the bioluminescent rainforest in search of the Na'vi Shaman of Songs on the Na'vi River. On this journey, you'll discover glowing plants, various rainforest creatures and ultimately the Shaman.
While you are there you can also try various Avatar inspired foods which I will make it a point to do the next time I visit Pandora – The World of Avatar at Disney's Animal Kingdom.
And because everything there is so beautiful, here are some more pics I just had to share…