When I was in high school and everyone was all into Pooh, Tigger or Piglet, I (one who loves to be different) fell in love with Eeyore. Although my love for him was strong, I have to admit that I didn't know to many Winnie The Pooh Stories. Over the years, I have become more familiar with them, which is why I can say that Disney's Christopher Robin took a classic and made it relevant to our lives today. There are so many lessons in the film for both the kids and adults.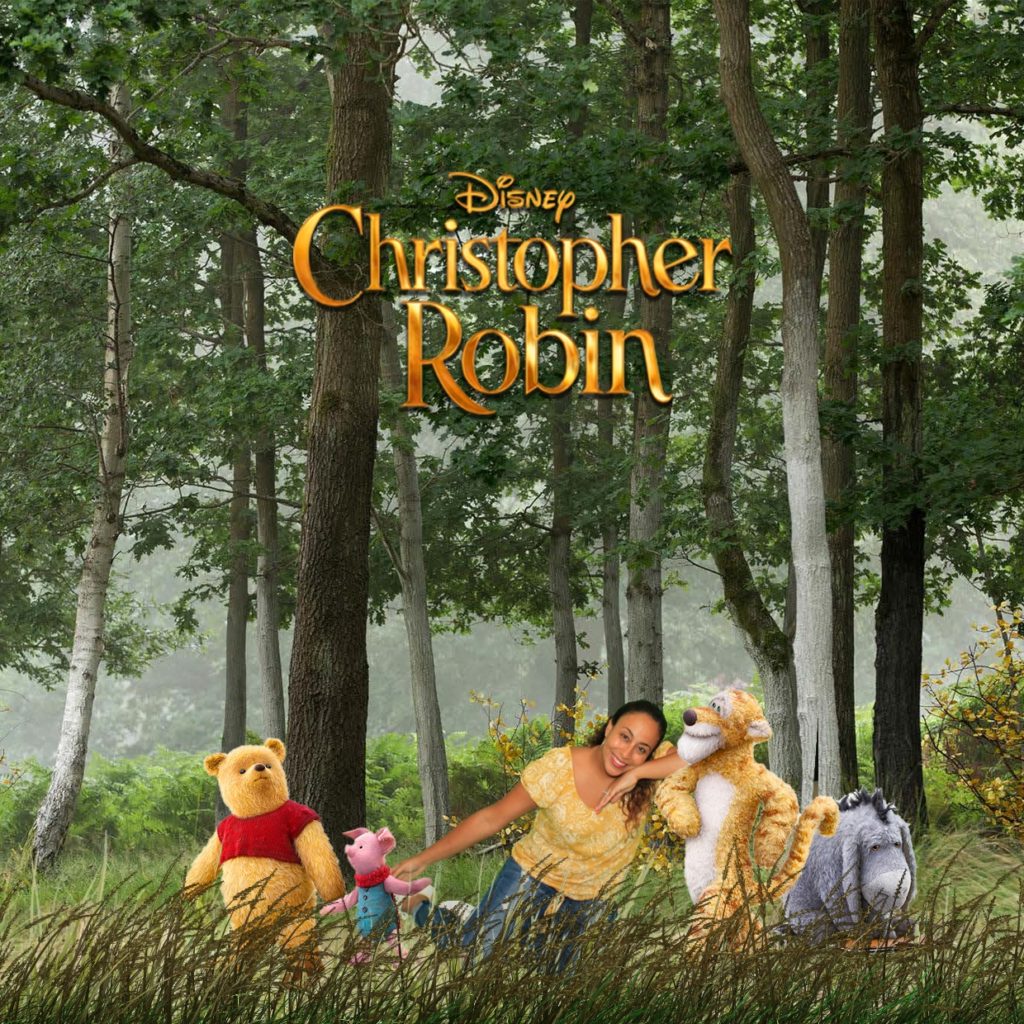 As a parent watching Christopher Robin, I was reminded that…
Although we work hard to provide for our children, what they desire the most is our time.
"Doing nothing can often lead to the very best something" – This is a big one! In a time where we are always so busy, we need to find the time to do nothing.
It is OK to "play", actually it is something we need no matter how old we are.
You should always be yourself.
There are some things in life you may not need but will simply make you happy. It is OK to take the time to indulge in those things sometimes.
Although we know what's most important in our lives, if we aren't careful our actions can demonstrate otherwise.
Nothing comes from nothing, you have got to fight for your dreams.
Hopefully you feel the same way after the watching the film (although I'd love to hear what you learned from watching it). I also think that these lessons are great conversation starters with the kiddos as well. Oh, and Eeyore is an absolute scene stealer in this movie and I realized that Winnie the Pooh is my spirit animal when it comes to his love/need of food.
You know a movie is great when EVERYONE leaves with their hearts full and their lives enriched.
Loved watching #ChristopherRobin for the 2nd time…it was even better than the 1st time I saw it. ❤ #ChristopherRobinEvent pic.twitter.com/gLyqhpQlMn

— Leanette Fernandez (@leanettef) July 31, 2018
Want to know more about the Christopher Robin movie? You can check out my Christopher Robin World Premiere Recap and my interviews with Ewan McGregor ("Christopher Robin"), Hayley Atwell ("Evelyn Robin"), Bronte Carmichael ("Madeline Robin"), Jim Cummings (voice of "Winnie the Pooh" & "Tigger") and Director Marc Forster.
Christopher Robin is officially in theaters!