While in Miami the other day, my family and I met up with some friends we hadn't seen in way too long for dinner. They suggested we eat at Bobby's Burger Palace (from Bobby Flay) located in Dadeland Mall and since we're burger fans, we happily agreed.




As soon as arrived we checked out the menu and made our selections while waiting in line.




I went with the Palace Classic Burger (I need to work on being more adventurous)




My hubby opted for the Crunchburger (It has double American cheese & Potato Chips)




We ordered each of the kiddos the Kid's BBP Burger Deal that comes with a burger, fries and kids drink. I LOVE that they had Sprite there…




My hubby and I also got french fries and milkshakes (I got the vanilla and he got chocolate). He loved his shake but I actually ended up returning mine because I didn't like the way it tasted (my kids did like it, apparently I'm just too picky). Thankfully, the Manager was very nice about giving me a refund for it.




Bobby's Burger Palace offers a nice and clean dining experience. It also has a modern decor which included long swirling tables that made it a bit difficult to find seating for us (there was 6 of us). They do have outside seating but that happened to be full BUT we were able to find seating inside after all.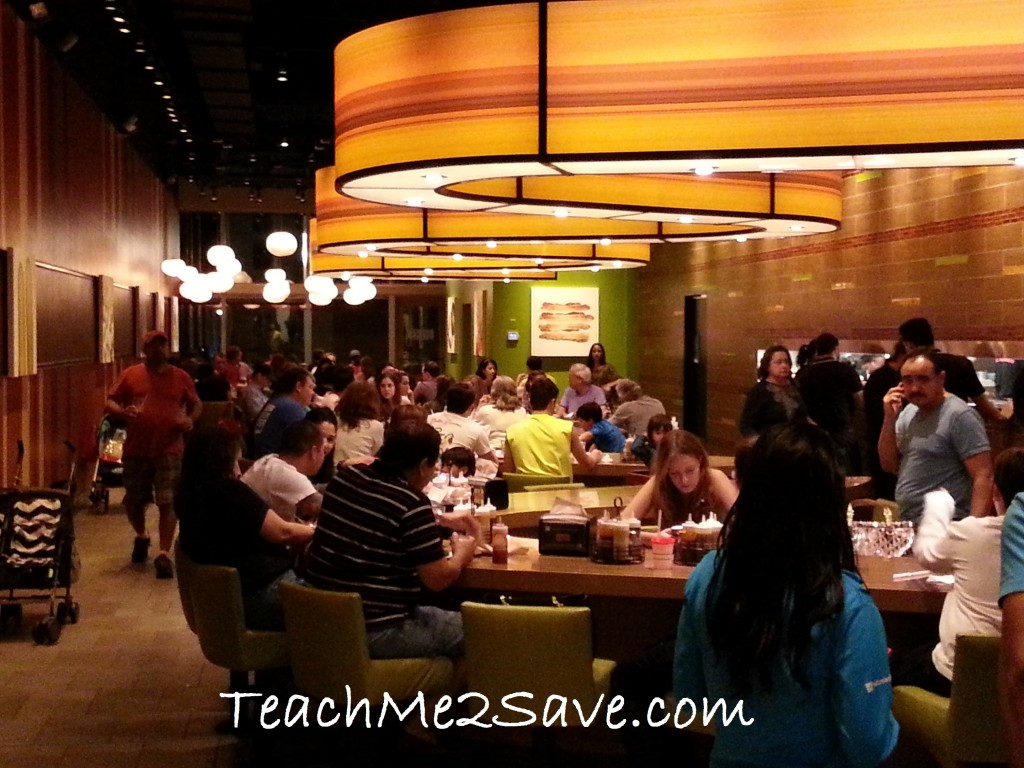 If you plan on eating there regularly, you should make sure you are a part of their rewards program. Every time you dine there, you accumulate points based on the amount of your purchase. Ultimately, you'll get a FREE Hamburger.




Overall, we did like the food at Bobby's Burger Palace BUT it's not one of my favorite burger places. You should definitely check it out for yourself and let me know what you think. They have various locations.