Growing up, I did a lot of moving during my middle school and high school years. While I am thankful I always had a roof over my head, I knew that when I had a family of my own, I wanted a home that my husband and I could raise a family in and grow old together in (and then sell before we are really old, so we can travel and buy a condo on the beach…isn't that the way it works?).
I thought we had found that home…until the real estate market crash which ultimately led to us doing a short sale on our home. Leaving that house my home was rough for me. I took it hard and even though I would tell myself it was just a house, my emotions told me different. It was like the dream I had about our forever home had been shattered. Even as I write this 3 years later, I feel all those emotions again but this time it is different.
This time when I think of losing that home, I am reminded that God is faithful and that He provides. I will probably never know or understand why we didn't get to keep our previous home, after fighting so hard to do so, but here is what I do know:
The Lord provided a wonderful house for us to rent for the last 3 years. During that time we didn't have to move which is something I feared. It was a house that was big enough for all of my junk stuff and great for entertaining. We had wonderful landlords that not only kept our rent the same price the entire time (which is unheard of) but also allowed us to do a month to month contract when our lease expired so that we could find a house.
God is faithful because we are now officially homeowners again!

We are Homeowners to a house that we specifically prayed for (which, ironically, was unlike the one we had before and thought was my dream home). It doesn't have a pool BUT it has space for one so it can happen. We saw this house and just knew it was the one for us. It felt like a house we could make our home.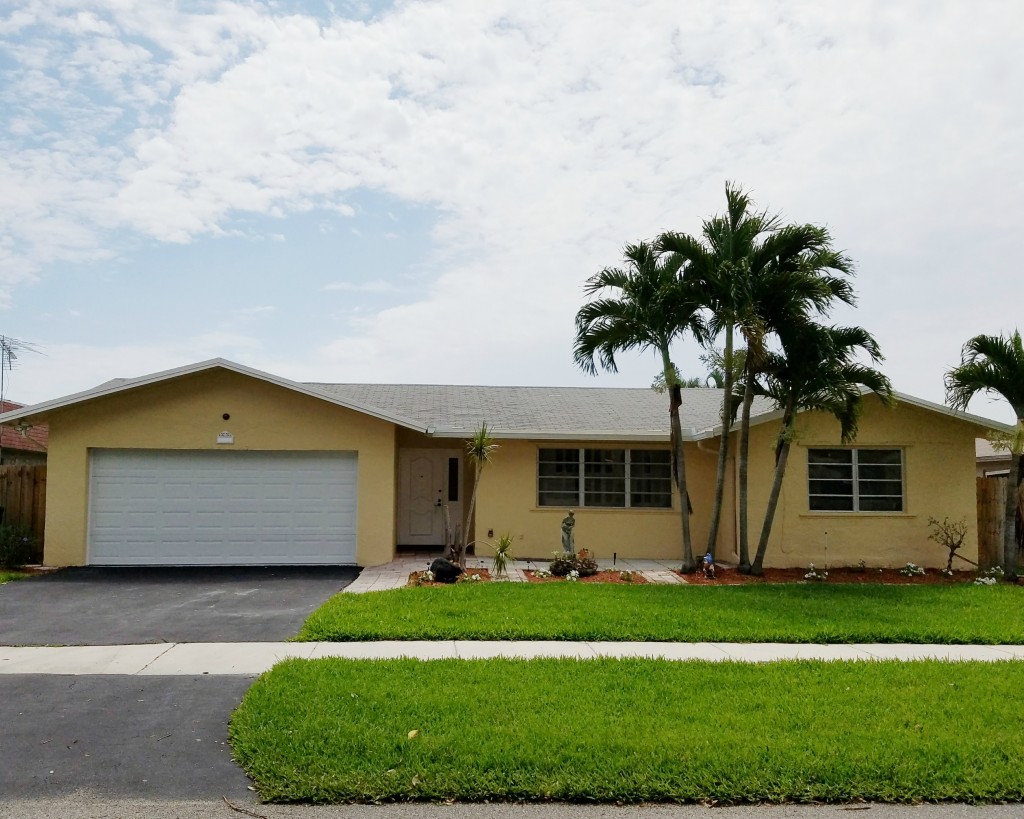 It's an older home so we plan on updating a few things like the kitchen and floors prior to moving in but because it is an older home, the bedrooms are big (which is so hard to find these days). It has an open floor plan. The neighborhood is the kind that the kids go out and play in and where the neighbors say "Hi" to one another. We have a water and golf course view (the same golf course that we held our wedding reception at). We love it.
I so desperately wanted to put losing our house behind us and now I can. I have closure and it feels amazing.
I am excited about making our new house into a home. Honestly, I still can't believe it…we have a house we'll make our home!